In 2022, there was a lot of buzz around the metaverse as a way to create engaging and immersive shopping experiences for consumers online—combining the best of in-store with the convenience of online.
Moving forward, retailers will continue to focus on creating exceptional experiences for their shoppers—in the metaverse, in physical retail, and on their own digital channels with new technologies paving the way to modernity and increased relevancy. Despite an uncertain economic outlook for 2023, a recent survey by Boston Consulting Group found that 60% of fashion companies plan to increase their retail tech investments in the coming year—it's simply a matter of what those companies invest in (Business of Fashion, 2022). When faced with a recession, roughly 40% of consumers state that they will remain loyal to brands they currently shop from, decreasing the frequency of their shopping to fit their new budgets (Statista, 2023).
Emerging retail tech focuses on combining and connecting physical shopping experiences with digital, and producing a hybrid omnichannel shopping model that is increasingly gaining popularity. Customers turn to an average of nine channels to communicate with companies—78% have used multiple channels in their buyer journey to complete a purchase (Salesforce, 2022). According to a global survey conducted by IBM and NRF, 25% of consumers prefer to shop the hybrid way as their main shopping model (NRF, January 2022).
Through new innovations in retail technology, brands are able to mimic various facets of in-person shopping online, and ensure a frictionless transition between digital and physical. The virtual store interface offers plenty of features and thoughtful details to mimic the offline browsing experience, enhancing the online experience to be efficient, experiential, and personalized.
Charlotte Tilbury, founder of Charlotte Tilbury Cosmetics, echoed this sentiment: "By launching this [Obsess] virtual store, we are truly operating as an omnichannel business and offering our customers an immersive, 360-degree experience whenever and wherever they come into contact with the brand. The Obsess platform has enabled us to seamlessly create a quick, easy and personalized way to shop for beauty, skincare and gifts with game-changing 3D digital innovation."
Obsess has uncovered the top emerging retail technology trends that enable brands to upgrade their omnichannel shopping experience.
Making VR/AR Accessible to the Average Consumer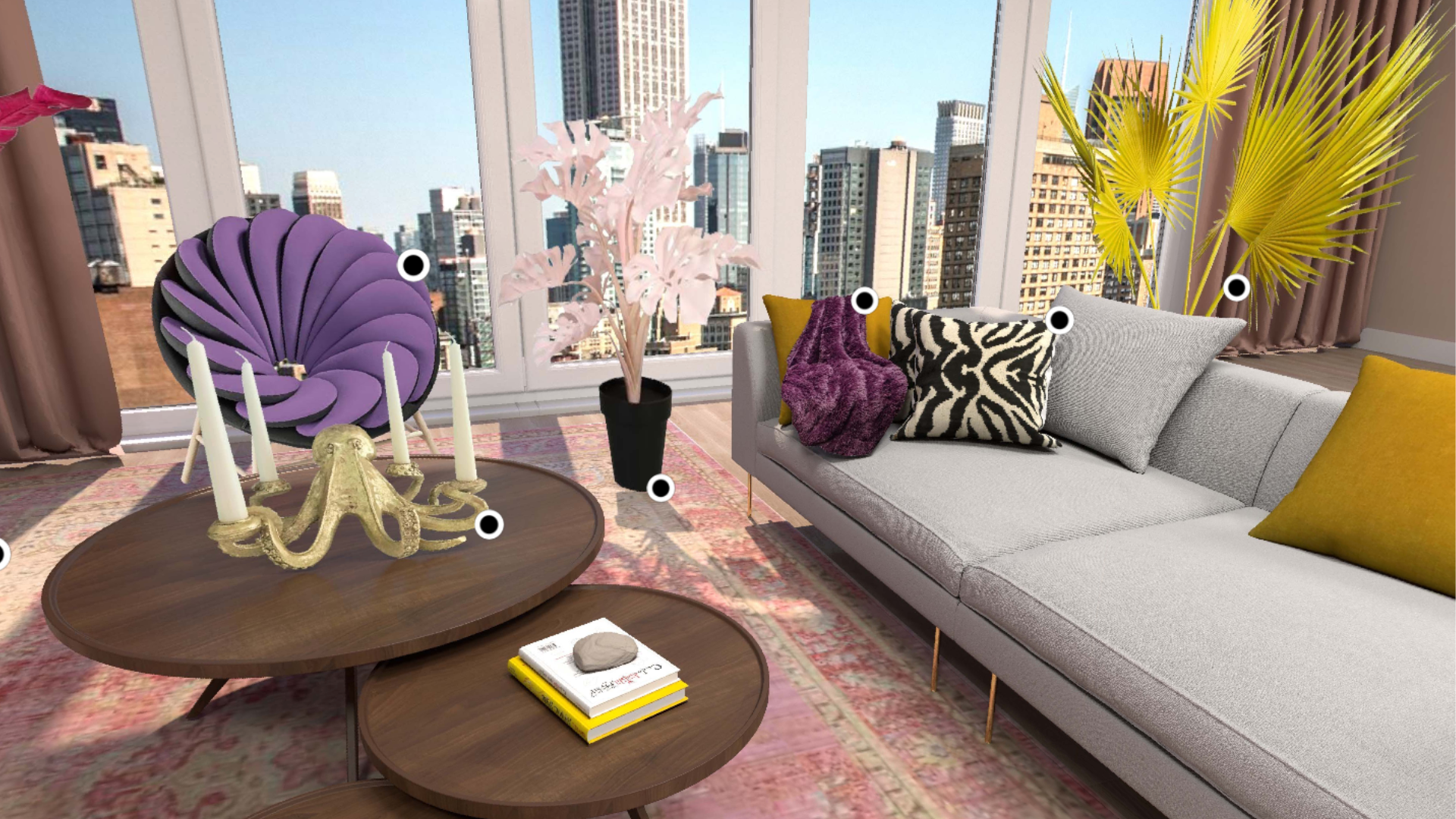 A popular trend in retail technology is the use of Virtual Reality (VR) and Augmented Reality (AR). VR/AR allows brands to offer an element of immersiveness on their own sites and elevate interactivity with products and brands for shoppers. From virtual try-on to 3D renderings of products, customers are able to engage with a brand or product sans physically being in a brick-and-mortar.
The use of VR/AR technology in retail has quickly escalated in recent years, fueled by different iterations and use cases as the technology continues to mature. The AR in Retail market, covering segments such as apparel, furniture, grocery, and more, was projected to increase by $9.24B during the forecasted period between 2021 to 2026 with 32% of this growth originating from North America (Yahoo Finance, 2022).
VR/AR helps shoppers get a more accurate understanding of a product prior to purchasing—from 3D product visualization, to detailed information about products in contextual environments. Allowing consumers to visualize how products look, feel, and fit prior to purchasing, decreases online return rates and overall customer dissatisfaction.
Obsess blurs the line between digital and physical by enabling brands and retailers to digitize their existing retail stores or create fantastical, discovery-driven, shoppable virtual environments that resemble the offline shopping experience using VR/AR technology. Obsess enables brands and retailers to create virtual stores with a multitude of innovative features that make their virtual stores more engaging and immersive such as photo filters, virtual try-on, gamification, Branded Avatars, and more.
Doubling Down on Loyalty Efforts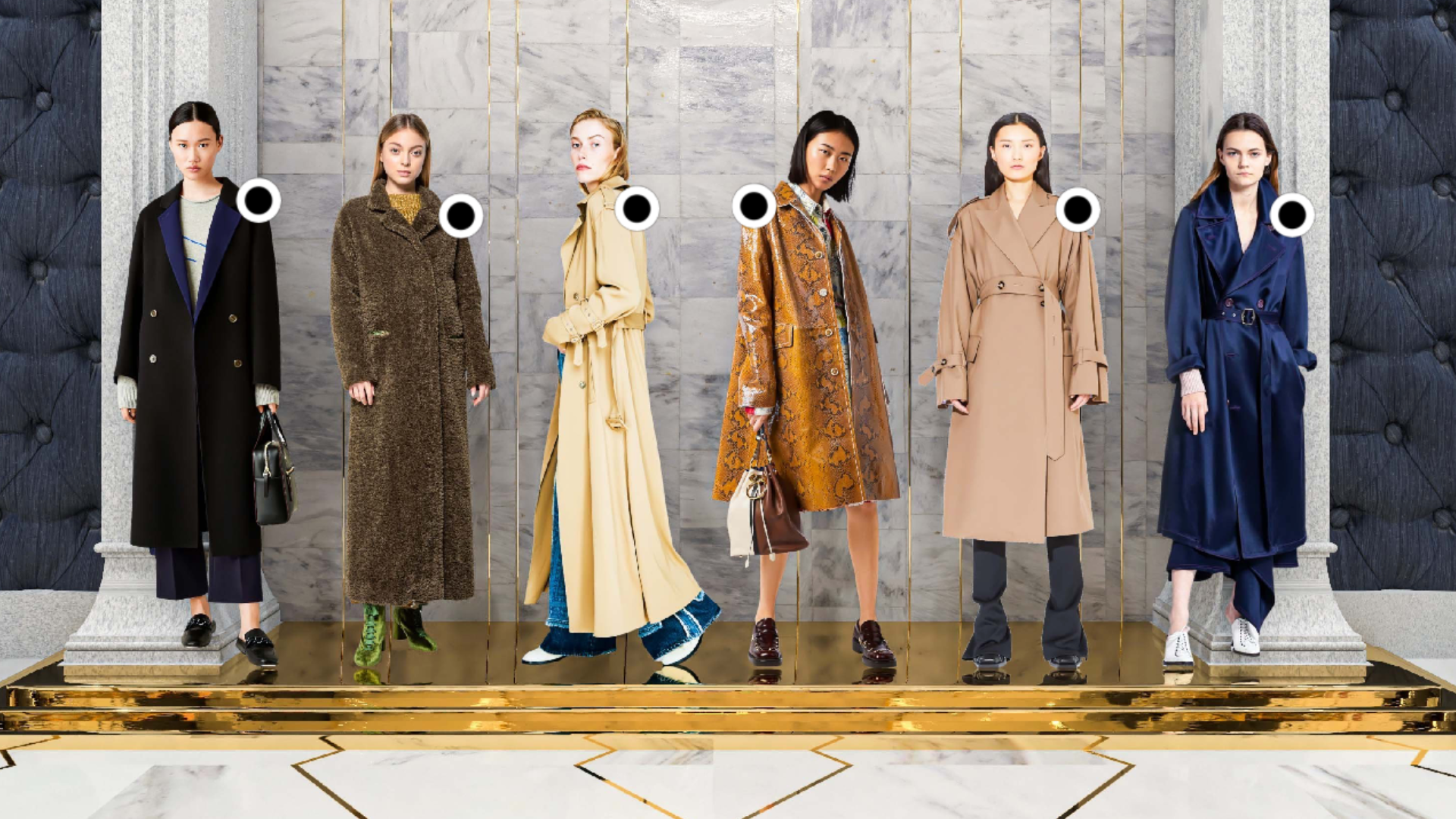 Brands must establish efficient touchpoints with potential customers online and offline to gain their attention, business, and loyalty. They must also ensure that the transition between digital and physical is seamless. 71% of shoppers have switched brands at least once in the past year, with consumers citing better deals, product quality, and customer service as their top three reasons for exploring competing brands (Salesforce, 2022). According to Twilio, 38% of shoppers say they will shop with a brand again if they've had a good experience, even if there are cheaper or more convenient options (Twilio, 2022).
Brands and retailers have turned to social technologies in order to strengthen consumer connections, build trust, and provide meaningful customer service. Technology such as chatbots enable brands to provide tips and assist shoppers online, just like a sales associate would in store; shoppers can interact and converse with the bot, asking questions before making a purchase. 94% of customers say an excellent customer service experience makes them more likely to purchase again (Salesforce, 2022).
Virtual stores provide brands with an opportunity to not only showcase their products but also the various services that were previously only available in-person. With the Obsess virtual store platform, brands can implement innovative features that improve customer loyalty. In addition to the ability to integrate live chatbots with experts into virtual stores, brands and retailers are also able to improve customer service by offering their shoppers one-on-one consultations via video chat, and curated recommendations through quizzes and gift guides. Brands and retailers can increase brand engagements and retention through our core virtual customer service features.
Using First-Party Data to Increase Personalization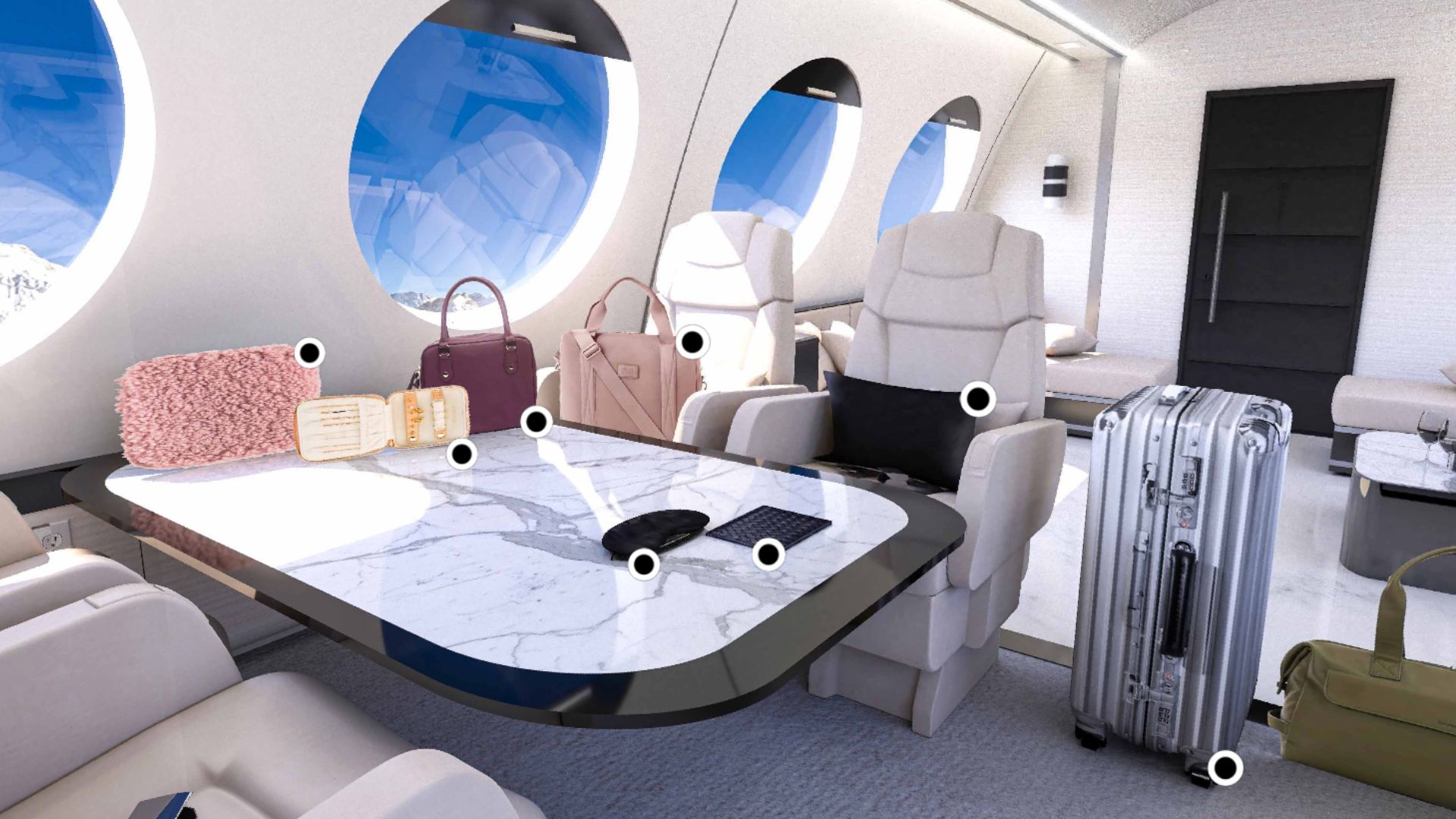 The future of shopping will be increasingly personalized. Today's consumers expect companies to be able to understand and anticipate their unique shopping needs. Personalization strengthens your brand's connection to your shoppers. When brands do not embrace personalization, they become more vulnerable to failure against competition—particularly, during questionable economic periods. 62% of consumers are ready to explore other options and rescind their loyalty if a brand delivers un-personalized experiences (Twilio, 2022).
A great shopping experience means your customers are more likely to buy more, be more loyal, and refer you to their friends and family. 88% of consumers claim that a company's ability to provide a personalized experience is as important as its product or service (Salesforce, 2022). Consumers spend 34% more on average when their experience is personalized (Twilio, 2022).
A critical element of personalization is data—high-quality and real-time data—and the ability to derive consumer insights while respecting consumer's privacy. 40% of companies find obtaining accurate customer data to be a challenge. Traditionally, companies would gather customer data through third-parties. However, with regulatory changes regarding privacy and shifts away from "cookies" by tech giants, companies are turning to first-party data. Business leaders are investing in technology to better manage customer data—37% of brands claim to exclusively use first-party data in their personalization strategies (Twilio, 2022).
Virtual stores are new first-party channels that allow brands to collect a vast set of valuable customer behavioral and demographic insights. With the Obsess virtual store platform, brands are able to evaluate how shoppers move through their virtual spaces and make optimizations in real time. Brands gain a deep understanding into product and content interactions, and can make informed decisions based on consumer behaviors, to create a store that's more tailored to their audience. Information on shopping behavior can be used to create highly personalized experiences inside and outside of virtual stores.
Conclusion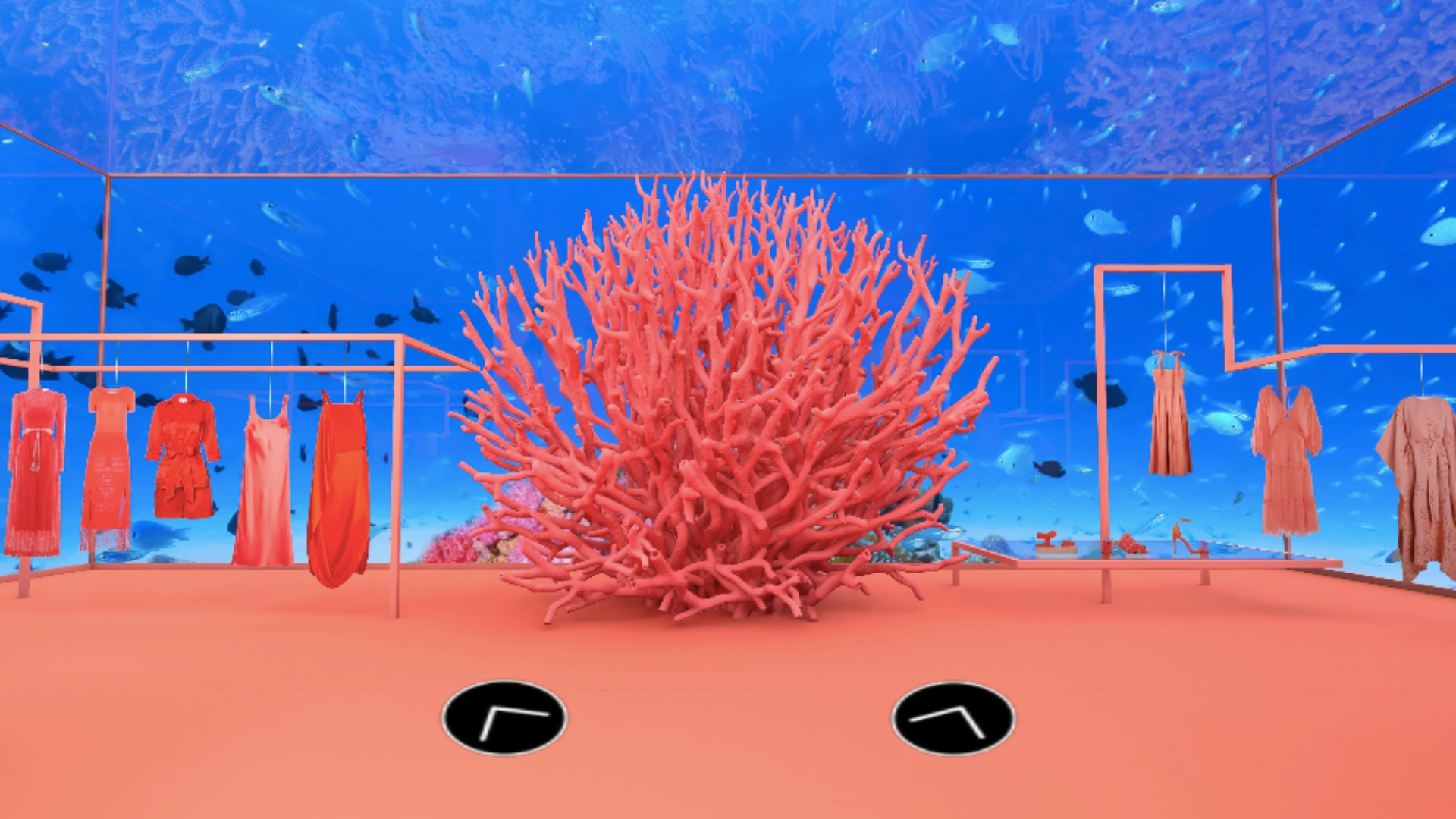 The modern consumer places experience above all else, and expects a seamless experience on all channels and in various stages of the buyer journey. New hybrid functionality has exponentially increased during the past few years, offering solutions that streamline services—increasing shopper convenience and flexibility.
Moving into 2023 and beyond, brands will continue to invest in immersive technologies that provide enhanced online shopping experiences for their shoppers, incorporating elements found in in-person shopping plus online gaming and VR/AR.
Obsess virtual stores are immersive shopping experiences that incorporate multi-sensory inputs, such as music and aesthetics, into their designs. Virtual stores integrate with brands' existing e-commerce sites for accurate pricing and live inventory availability. Through the strategic implementation of innovative features, brands and retailers are able to bring in various elements of in-person shopping, such as visual merchandising and curated service, to elevate their online experiences. To learn how the Obsess virtual store platform can enable your brand to create immersive and engaging virtual shopping experiences that build brand engagements and long-term loyalty, email us at contact@obsessVR.com.
Citations:
Bain, M. (December 2022). How to Invest in Technology During a Recession. Business of Fashion.
Faria, J. (January 2023). Consumers' perception on brand loyalty in the face of a recession in the United States as of August 2022. Statista.
NRF (December 2022). 2022 Retail Returns Rate Remains Flat at $816 Billion.
NRF (January 2022). Consumers want it all.
Salesforce (May 2022). Fifth Edition State of the Connected Customer.
Segment (June 2022). The State of Personalization. Twilio.
Yahoo Finance (December 2022). Augmented reality market size to increase by USD 157.21 billion: 37% growth to originate from North America.