Gaming platforms in the metaverse have become an essential part of younger generations' daily digital lives as they offer a highly interactive way to connect and socialize virtually, with a heightened focus on personalization. Roblox is one of the largest metaverse platforms at 65.5 million active users daily spending an average of 2.6 hours on the platform, with over half of the Roblox community in Gen Alpha, younger than age 13.
The online gaming and open game creation system allows anyone to create and play games. Users of the platform represent themselves as one of two types of avatar styles that Roblox supports. The accessories that Roblox avatars can wear are highly customizable, with an entire Roblox marketplace where people can buy and sell virtual avatar goods with the in-game currency called Robux; 1 in 5 Roblox users update their avatars daily.
Brands can optimize their Roblox experiences by building them with Obsess, and pairing them with a virtual store, empowering consumers to shop both physical and digital products. While the Roblox platform does not currently allow users to purchase physical items in the virtual experience, Obsess-powered virtual stores do via e-commerce integration. Creating a virtual experience that is accessible across platforms extends the reach of a single activation and speaks to different audience groups wherever they are. While Roblox has built-in reach amongst the youngest generation, Obsess enables brands to speak to a broader audience of shoppers in a highly branded, elevated format.
The number of brands and retailers creating experiences and selling virtual goods on Roblox is growing fast, gaining attention from high-profile multinational brands looking to reach its highly-engaged, youthful audience. In Q2 of 2023, users spent an average of $11.92 a day on the platform. The gaming platform reported $2.2 billion in annual revenue in 2022, up 16% from 2021. Roblox monetizes experiences by allowing brands and creators to sell digital items in their in-game stores or on its avatar marketplace in return for its virtual currency, which users can purchase using real-world money.
Here are some experiences that brands have already created on Roblox:
1. The Ralph Lauren Winter Escape
Ralph Lauren ventured into Roblox with a limited-term experience called "The Ralph Lauren Winter Escape" that offered a digital collection of gender-neutral clothing. Avatars could wear up to eight sportswear looks and select items from the current collections. Ralph Lauren's Roblox experience had new product drops on a weekly basis, from new looks to limited-edition accessories and surprise bonus items. Christina Wooton, Roblox's Vice President for Global Partnerships, commented, "This new digital experience is meant to further express Ralph Lauren's focus on digital innovation, following its virtual store experience [by Obsess] that debuted in 2020 allowing you to shop via AR."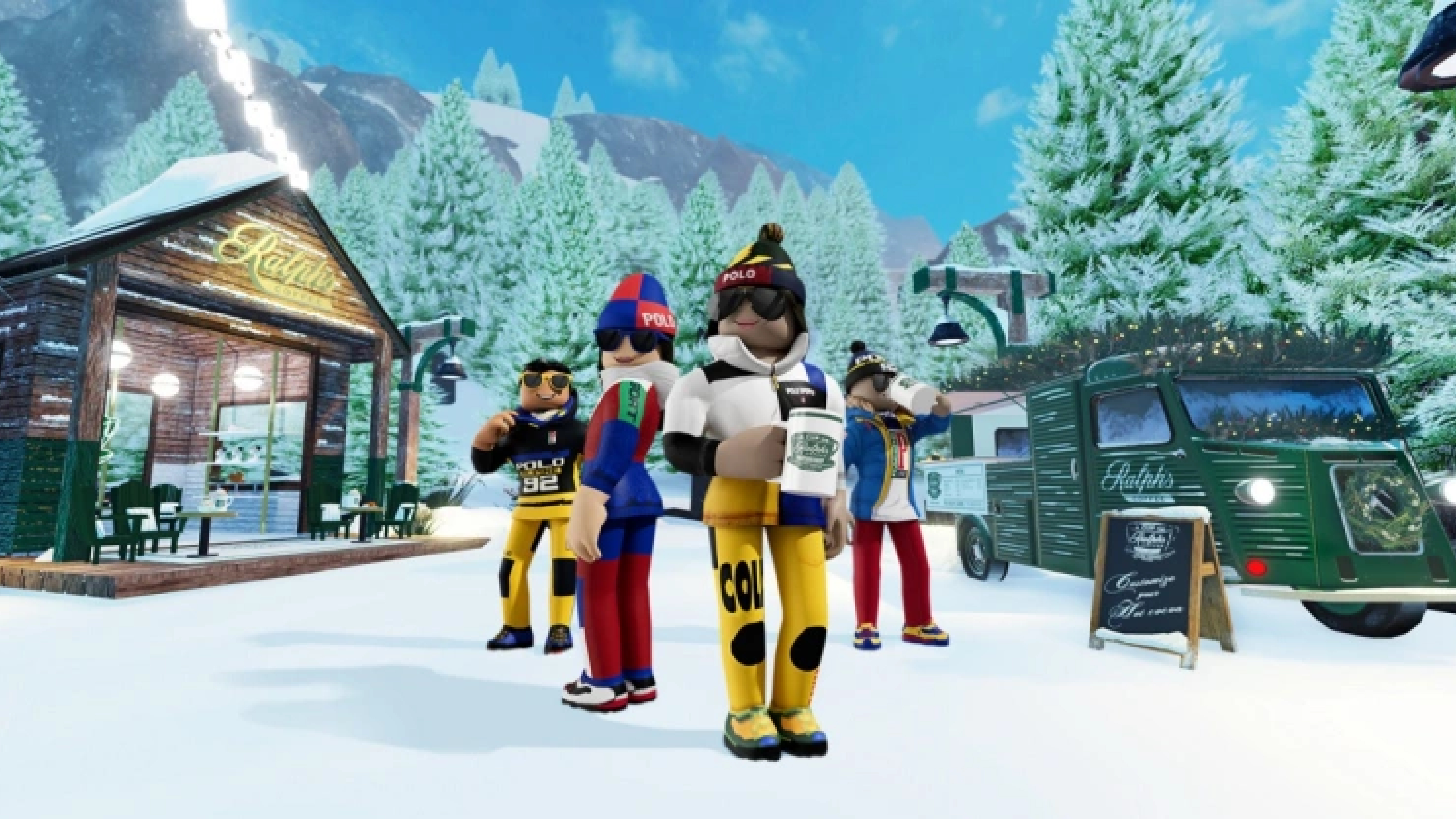 2. Crocs World: Tycoon
Crocs World: Tycoon on Roblox allows players to harness the power of imagination and personalization in a park revolving around the iconic footwear—with custom colors, shapes and Jibbitz charms. Players can explore the beach-themed park in a Crocs Car or via Crocs Jetpack and earn likes within the game to unlock new attractions and customization possibilities. Further leaning into personalization in their virtual endeavors, Crocs launched their Jibbitz Experience with Obsess, centered around self-expression, gamification and education. The Obsess-powered virtual experience showcases the brand's iconic Jibbitz charms with innovative features such as the custom-built claw game and the groundbreaking 3D Jibbitz Customizer, empowering consumers to create their own unique pair of Crocs to be purchased directly in the virtual environment.
3. Nikeland
Nike created their Roblox experience as a permanent virtual space for fans to connect, create and compete, empowering users to be their own creator and design mini-games from interactive sports materials. Users can also compete in various mini-games such as tag, the floor is lava and dodgeball with their friends. Nikeland leverages accelerometers on a user's mobile device to translate offline movement to online. Users can also get signature Nike sneakers for their avatars from the virtual shop.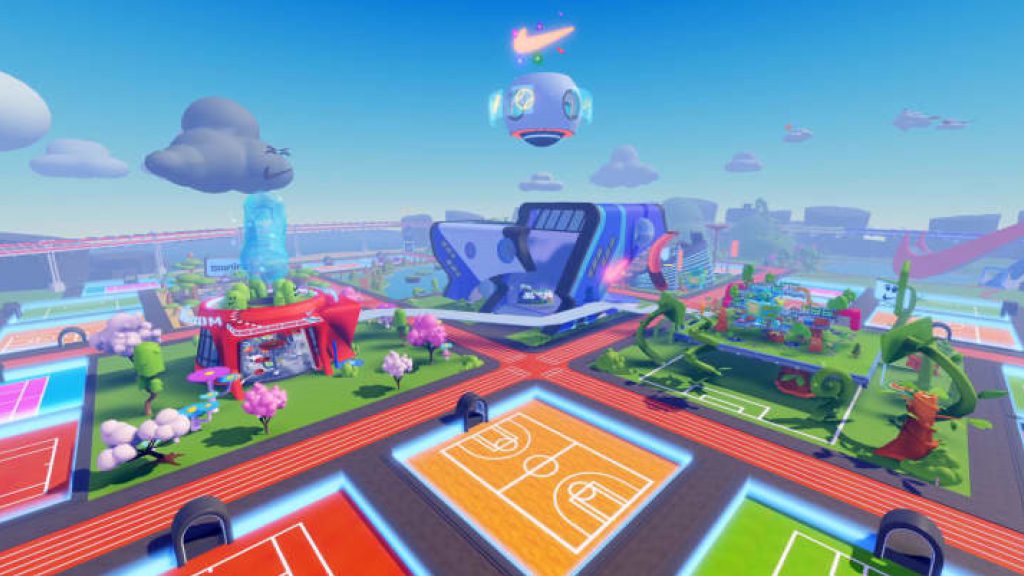 4. Forever 21 Shop City
Forever 21 created their Shop City Roblox experience to facilitate social engagement, competition and collaboration with fashion-fabulous content creators and Roblox influencers. Users are able to buy and sell Forever 21 merchandise, hire non-player characters (NPCs) as employees and customize every aspect of their own stores as they compete to become the top shop. Roblox influencers curated the Shop City fashion line in partnership with the brand to create exclusive items to sell within the platform, selling millions of units.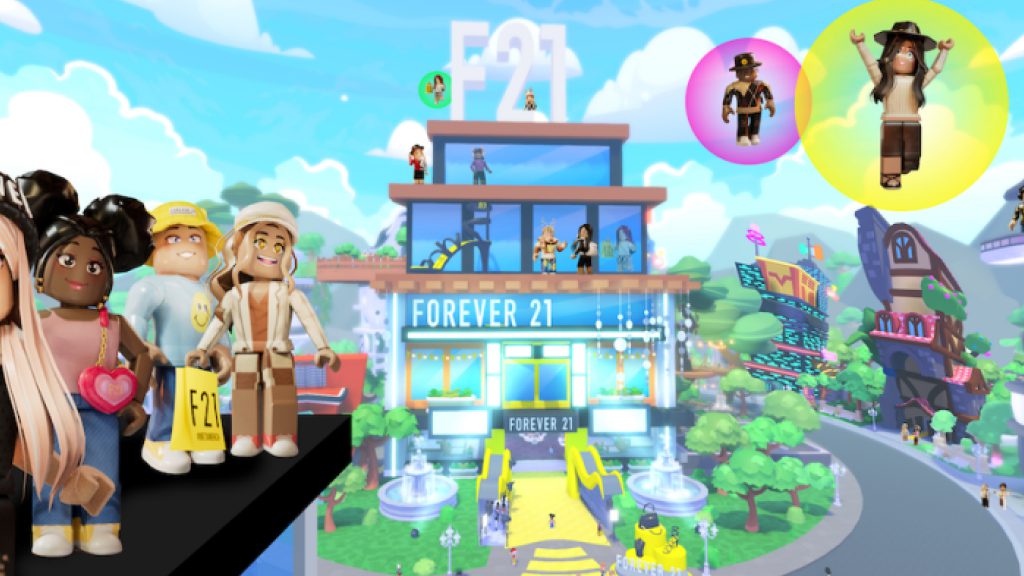 5. Walmart Land
Walmart brought the best of their isles to life in a virtual world, with a variety of immersive experiences including a virtual store of merchandising—bringing the best fashion, style, beauty and entertainment items to the Roblox community. "We're showing up in a big way—creating community, content, entertainment and games through the launch of Walmart Land. Roblox is one of the fastest growing and largest platforms in the metaverse, and we know our customers are spending loads of time there. So, we're focusing on creating new and innovative experiences that excite them," said William White, CMO of Walmart U.S.
6. Gucci Garden
The Gucci Garden Roblox experience was a pop-up styled as a series of themed-rooms where the users' avatars transform according to a room's colors, patterns, and special effects. Users could interact with others who were in the same room at the same time. Users could also purchase limited-edition virtual Gucci items for their avatars. One virtual item, the bee-embroidered Dionysus Bag, sold for 350,000 Robux or $4,115 more than the price of the physical bag in the virtual second-hand market where bids on the bag skyrocketed.
7. Tommy Play
Tommy Hilfiger introduced Tommy Play to Roblox as a virtual place for users to play and socialize. The virtual world includes mini-games and Tommy Coins to exchange for upgrades, special abilities and accessories—the iconic brand even created a virtual clothing collection for the Roblox platform, asking user-generated content creators from the Roblox community to reimagine their classic pieces.
Roblox provides a huge opportunity for brands to engage younger generations in the metaverse. Forward-thinking brands are setting up virtual worlds in Roblox and on their own websites, such as with virtual stores. Learn more about how Obsess can help you create your virtual world and sell products on Roblox.