Gaming platforms in the metaverse have become an essential part of younger generations' daily digital lives as they offer a highly interactive way to connect and socialize virtually. Today, Roblox can be considered one of the largest metaverse platforms. Roblox is an online gaming platform and open game creation system that allows anyone to create games and play games created by others. The collection of gaming apps in Roblox enable a highly creative and engaging virtual space where a core focus is shared experiences among friends.
Roblox has 49.5 million daily active users, and users are spending an average of 2.6 hours per day on the platform. Half of Roblox users are Gen Zers, between the ages of 13-24 years old. The other 50% of Roblox users are below 13, comprising Gen Alpha, the youngest generation alive today. Roblox is a highly mobile experience, with 72% mobile sessions.
Users of the platform represent themselves as one of two types of avatar styles that Roblox supports today. The accessories that Roblox avatars can wear are highly customizable, with an entire Roblox marketplace where people can buy and sell virtual avatar goods with the in-game currency called Robux. There is a heightened focus on personal image in virtual experiences. 1 in 5 Roblox users update their avatars daily. "Today some of the largest games or communities operate by mimicking the essentials as closely as possible, which often includes the trading or purchasing of products through in-house currency. Gaming platforms such as Fortnite and the digital marketplace in Roblox already offer a glimpse at what Metaverse malls might resemble," according to Morgan Stanley.
The number of brands and retailers creating experiences and selling virtual goods on Roblox is growing fast. "Roblox is gaining attention from high-profile, multinational brands looking to reach its highly-engaged, youthful user base. Roblox says these users spent an average of $15.57 on its platform. It reported $1.9 billion in annual revenue last year, up 108% from 2020," ModernRetail notes. Roblox monetizes experiences by allowing brands and creators to sell digital items in their in-game stores or on its avatar marketplace in return for its virtual currency, which users can purchase using real-world money.
Here are some experiences that brands have created on Roblox, for inspiration on how to use the platform and what's possible:
1. Chipotle Boorito Halloween Roblox Experience
Chipotle opened its first virtual Roblox storefront for its annual Boorito Halloween event. The Halloween-theme corn maze experience included access to exclusive digital Halloween costumes and Roblox items. Chipotle gave away $1M in free burritos to the first 30,000 participants who try out the maze and visit the in-game restaurant. Chris Brandt, Chipotle's Chief Marketing Officer commented, "Roblox's popularity has boomed over the past year, and we know our fans will be excited to celebrate the next evolution of Boorito in the metaverse."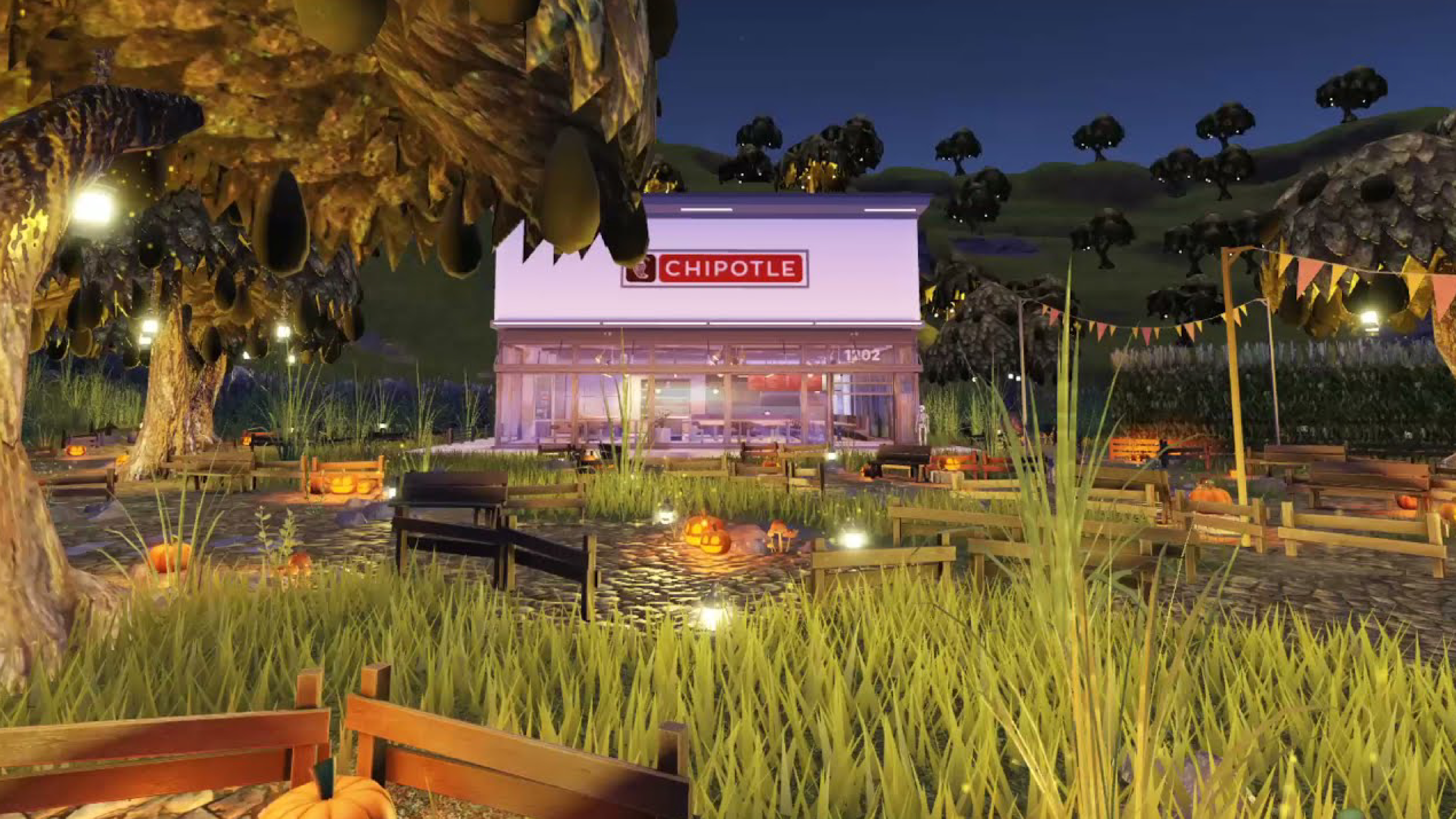 2. Forever 21 Shop City
Forever 21's Shop City facilitates social engagement, competition, and collaboration with Roblox's most "fashion fabulous" user generated content creators and Roblox influencers. In the Roblox experience, users are able to buy and sell Forever 21 merchandise, hire non-player characters (NPCs) as employees, and customize every aspect of their own stores as they compete to become the "top shop". Sam Jordan, also known as @Builder_Boy curated the Forever21 Shop City fashion line in partnership with other Roblox influencers who have all created exclusive items for Forever 21 Shop City and collectively had millions of item sales on the platform.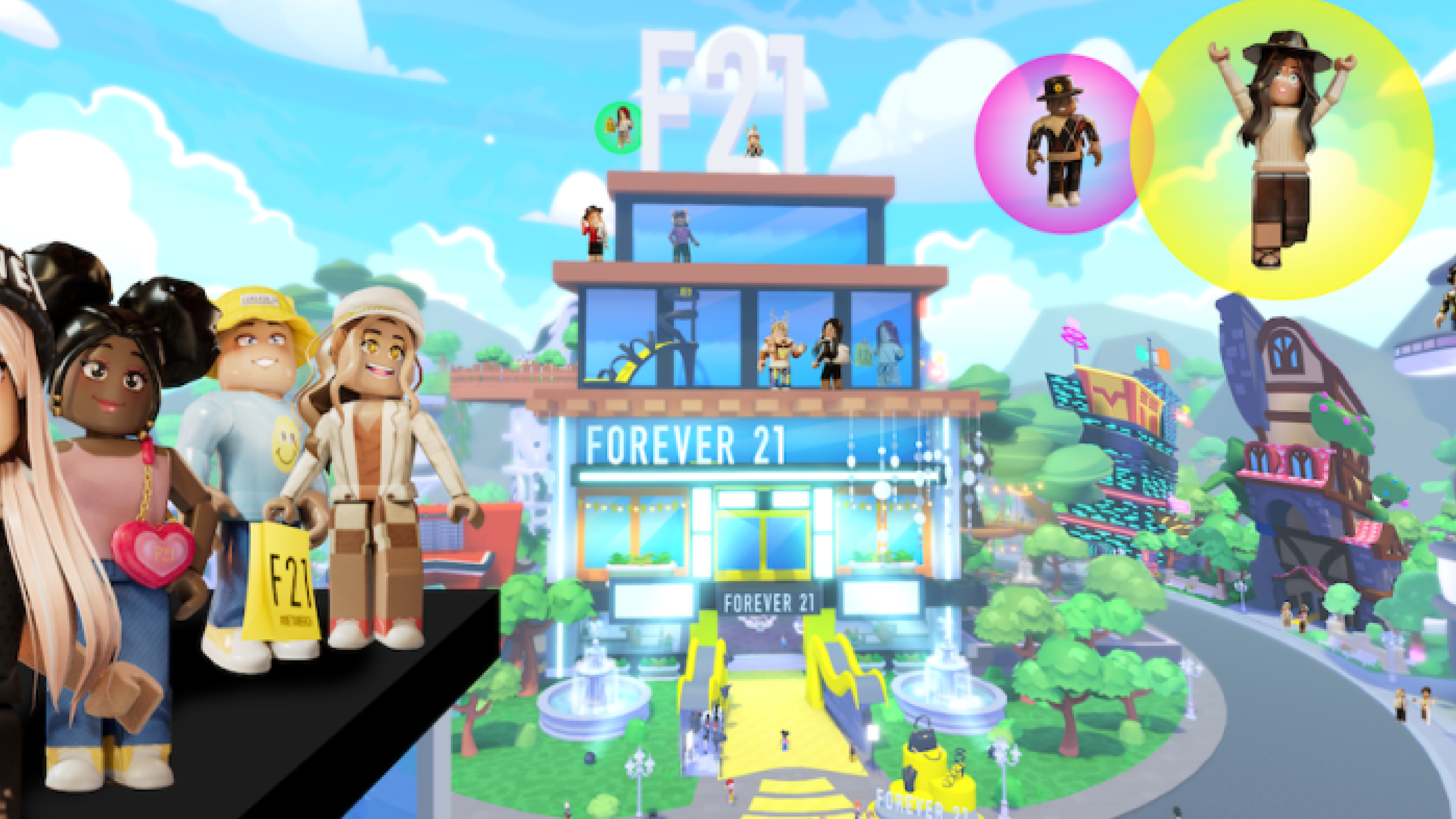 3. The Ralph Lauren Winter Escape
Ralph Lauren ventured into Roblox with a limited-term experience called "The Ralph Lauren Winter Escape" that offered a digital collection of gender-neutral clothing. Avatars could wear up to eight sportswear looks and select items from the current collections. Ralph Lauren's Roblox experience had new product drops on a weekly basis, from new looks to limited-edition accessories and surprise bonus items. Christina Wooton, Roblox's Vice President for Global Partnerships, commented, "This new digital experience is meant to further express Ralph Lauren's focus on digital innovation, following its virtual store experience [by Obsess] that debuted in 2020 allowing you to shop via AR."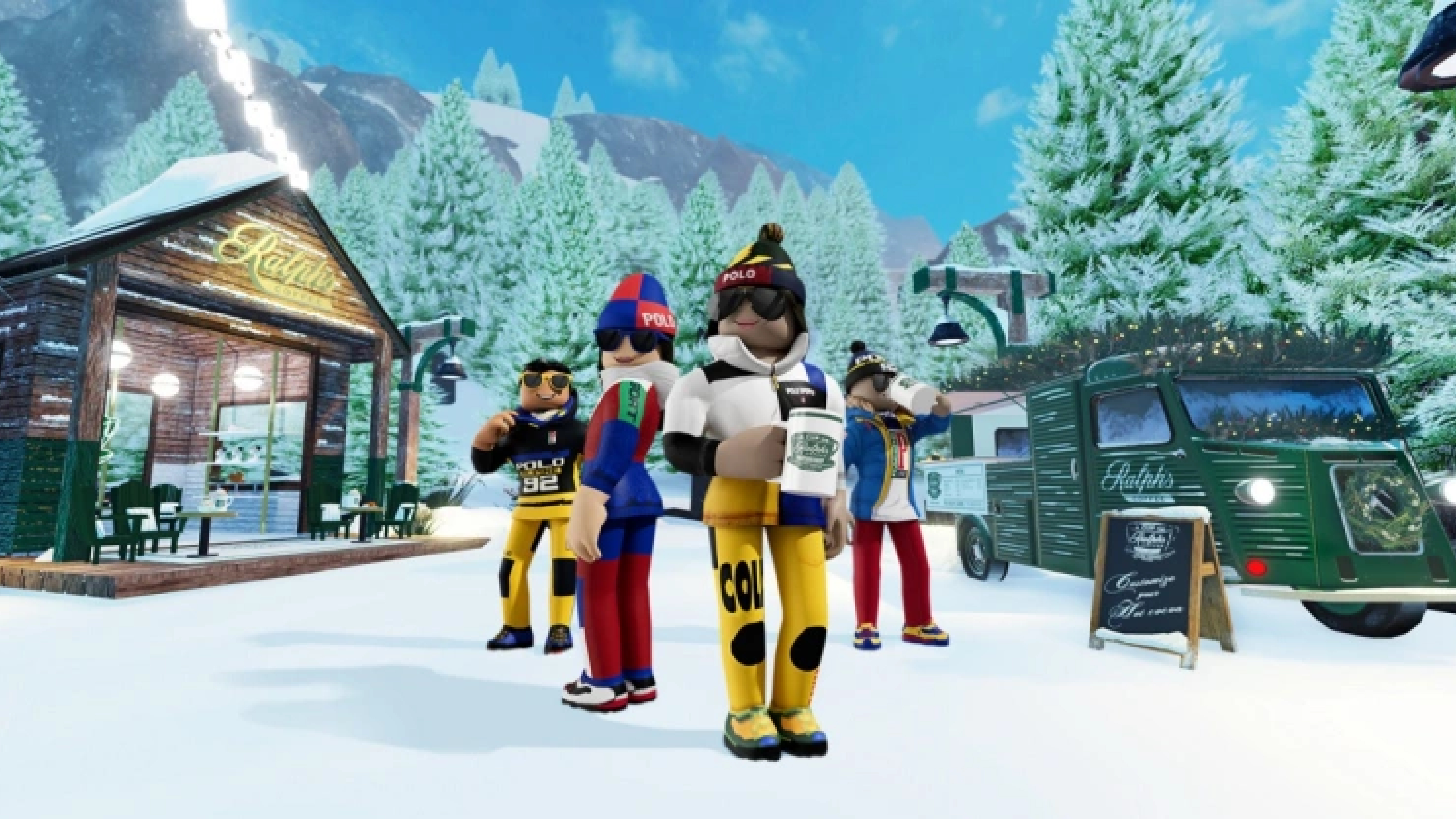 4. Kellogg's Froot Loops World
Kelloggs' Roblox experience dubbed "In Froot Loops World" forgoes the game's in-game currency, and instead uses items that are not tied to real-world monetary transactions. In the Roblox experience, players collect missing Froot Loops colors that can be redeemed for in-game items, including apparel and powers-ups at the "Colors & Curiosities" virtual shop.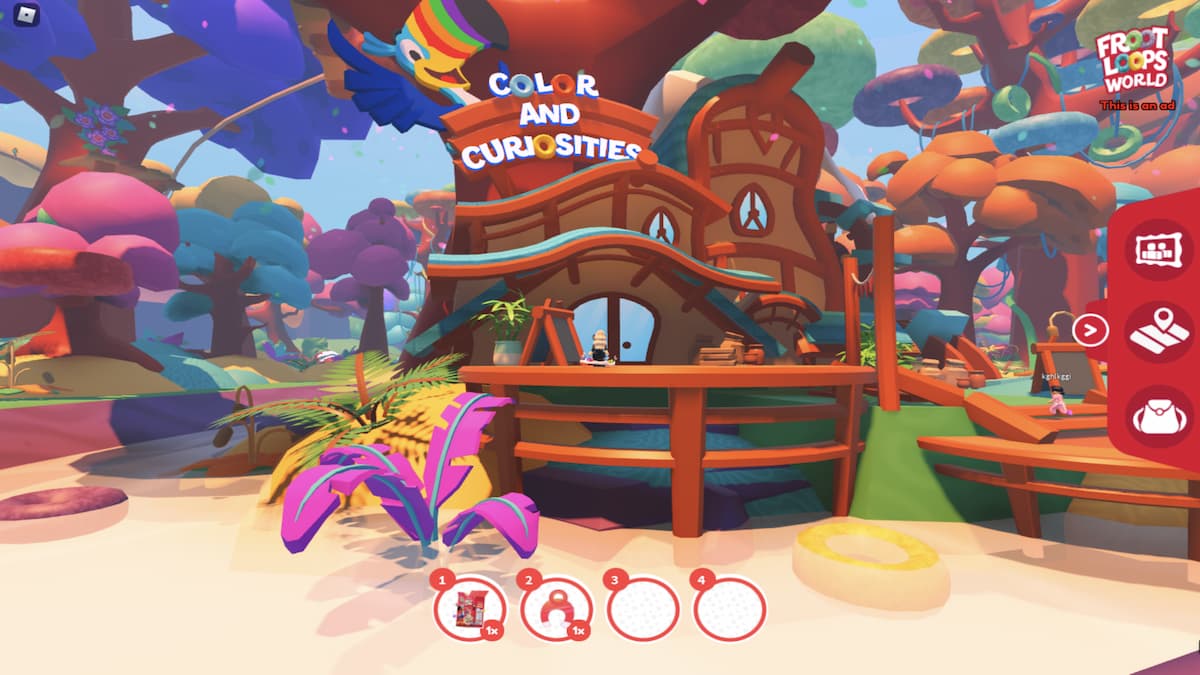 5. Gucci Garden
The "Gucci Garden" Roblox experience was a pop-up styled as a series of themed-rooms where the users' avatars transform according to a room's colors, patterns, and special effects. Users could interact with others who were in the same room at the same time. Users could also purchase limited-edition virtual Gucci items for their avatars. One virtual item, the bee-embroidered Dionysus Bag, sold for 350,000 Robux or $4,115 more than the price of the physical bag in the virtual second-hand market where bids on the bag skyrocketed.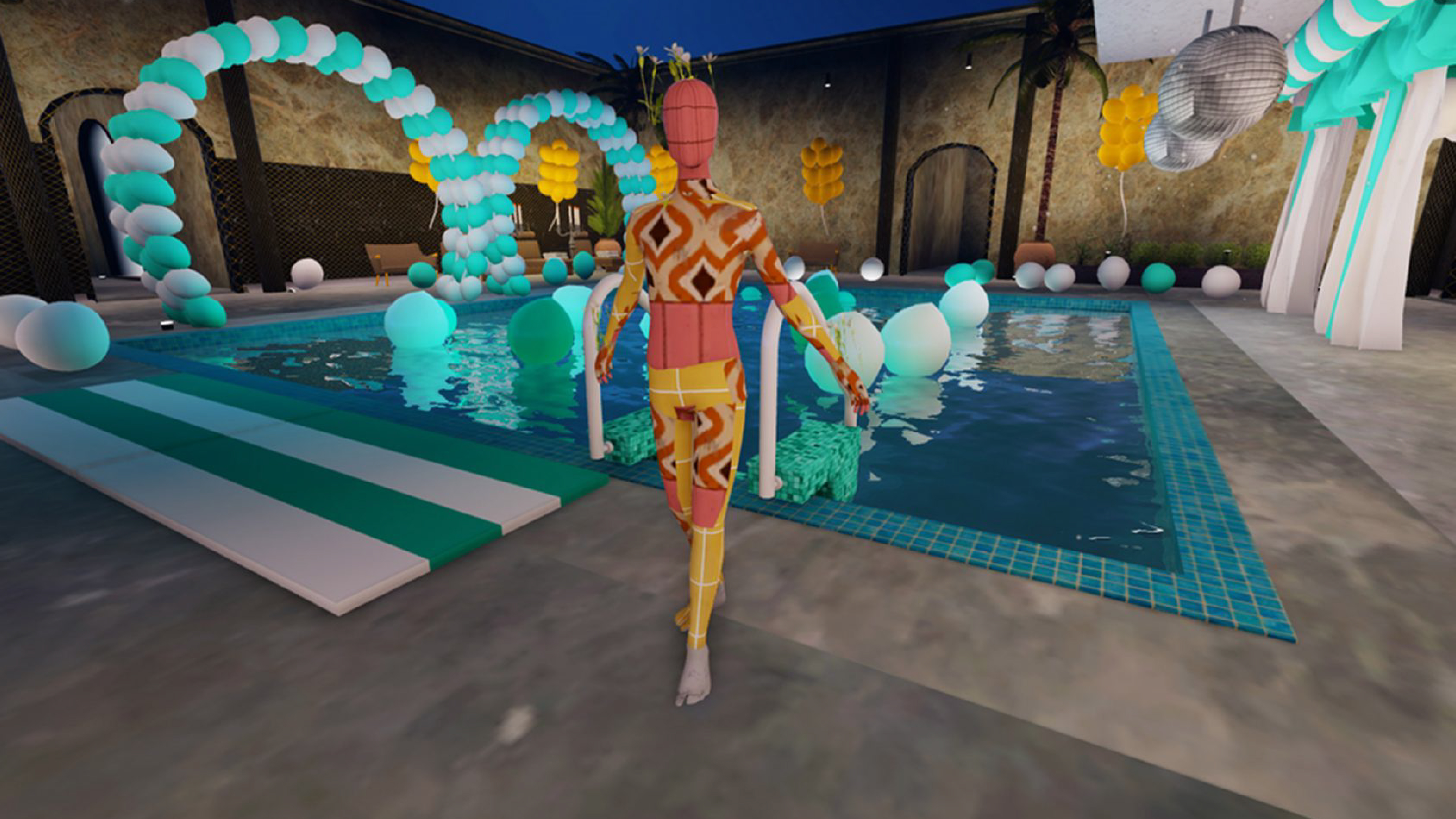 6. Van's World
The "Vans World" Roblox experience creates social engagement through competitions. The experience allows users to explore different skate sites with friends and compete in competitions to collect waffle coins and unlock new Vans gear. Users can dress their avatars in signature Vans apparel. Limited edition items for users' avatars are given away on a daily basis.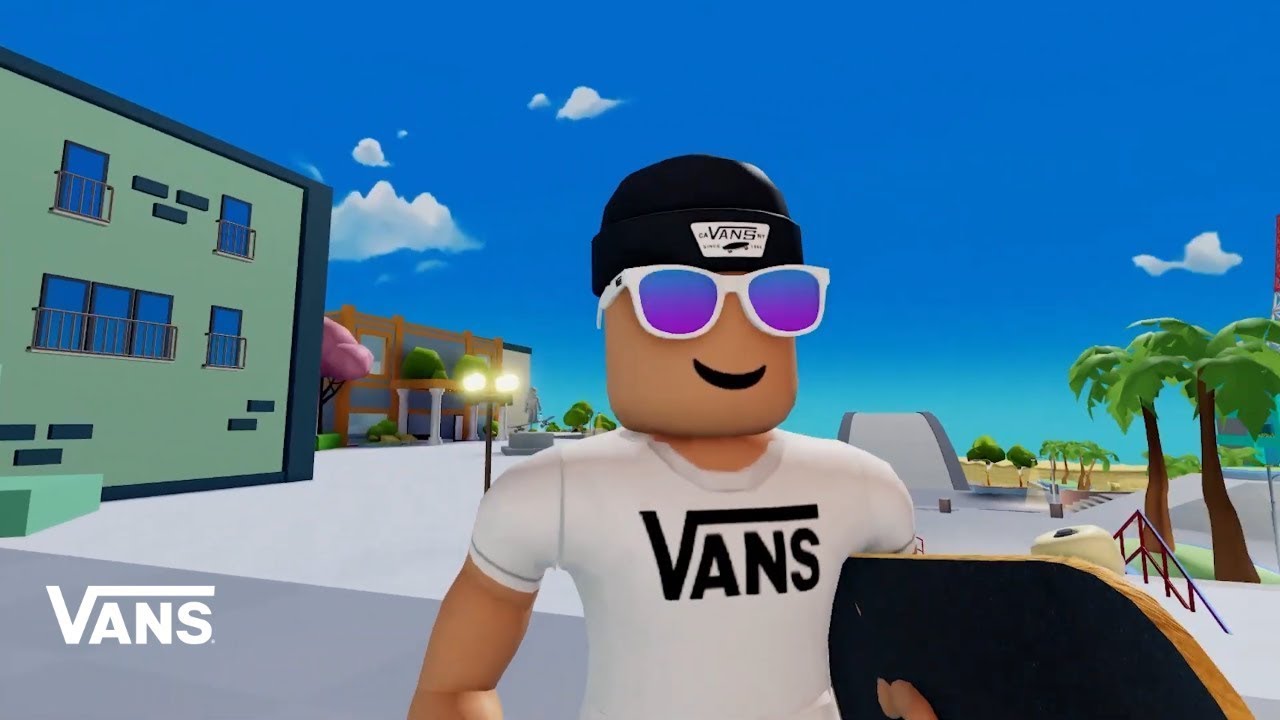 7. Nikeland
"Nikeland" on Roblox is a permanent virtual space for "Nike fans to connect, create, share experiences, and compete." The "Nikeland" Roblox experience empowers users to be their own creator and provides a toolkit that allows creators to design their own mini-games from interactive sports materials. Users can compete in various mini-games such as tag, the floor is lava, and dodgeball with their friends. The experience leverages accelerometers on a user's mobile device to translate offline movement to online. Users can also get signature Nike sneakers for their avatars from the virtual shop.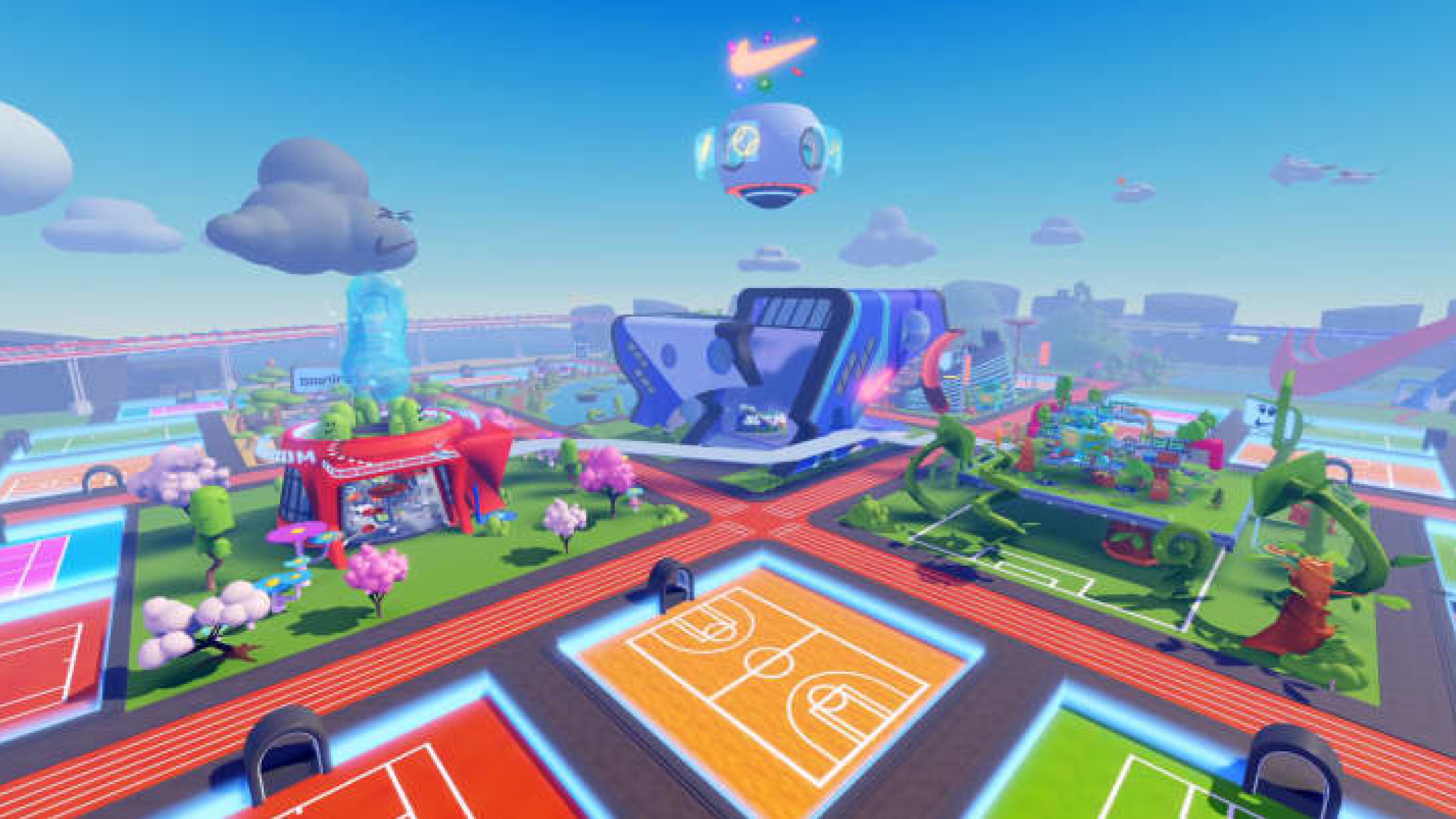 Roblox provides a huge opportunity for brands to engage younger generations in the metaverse. After setting up a virtual store on their own sites as the first step into the metaverse, forward-thinking brands are setting up their virtual worlds in Roblox next. Learn more about how Obsess can help you create your virtual world and sell products on Roblox.