Introducing: Branded Avatars, the latest in retail innovation from Obsess.
Our latest technology enables brands to bring the metaverse directly to their websites—complete with walking, talking 3D avatars. Build your own immersive virtual world for shoppers to navigate, shop around, and socialize through the eyes of their own customizable characters.
Branded Avatars technology enables brands to customize the look-and-feel and character style of the shopper avatars in their virtual stores. Within your brand's styling parameters, your shoppers will then be able to further personalize their branded avatars via body shape, skin tone, hair style/color, facial features, outfits, and makeup looks. This technology is the first time shoppers have the ability to customize their own avatars in a fully branded, browser-based virtual store environment.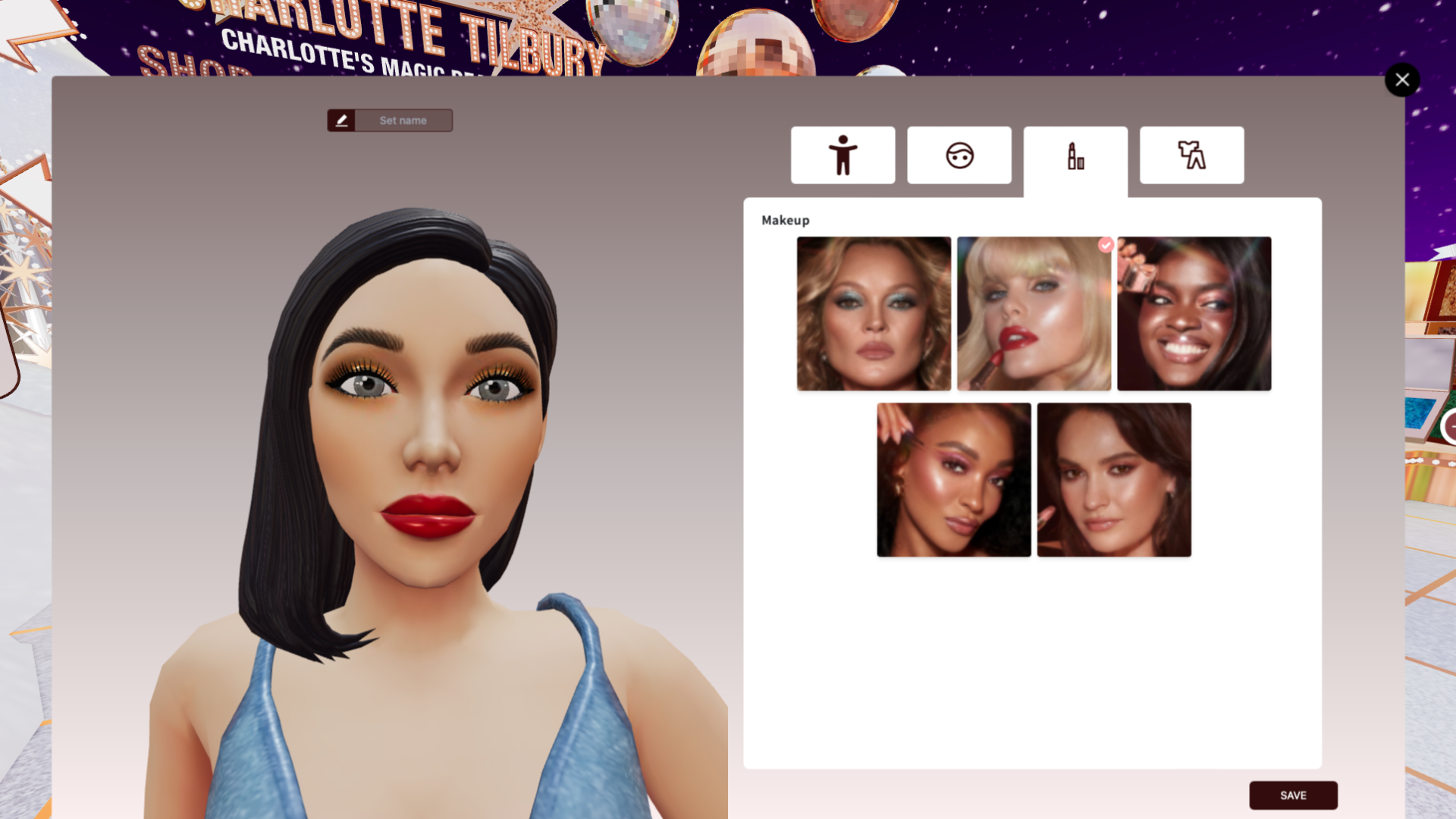 Global beauty brand Charlotte Tilbury has already adopted the new Obsess Branded Avatars technology in their virtual Magic Gifting Universe. The brand wanted a set of runway-ready avatars that mirrored their campaign ambassadors: Jourdan Dunn, Kate Moss, Lily James, and Twiggy. With the Branded Avatars feature, Charlotte Tilbury customers are able to outfit their avatars in full-glam makeup looks inspired by the brand's IRL iconic ambassadors.
This innovative new functionality further personalizes the Charlotte Tilbury virtual store experience and deepens customer relationships with the brand.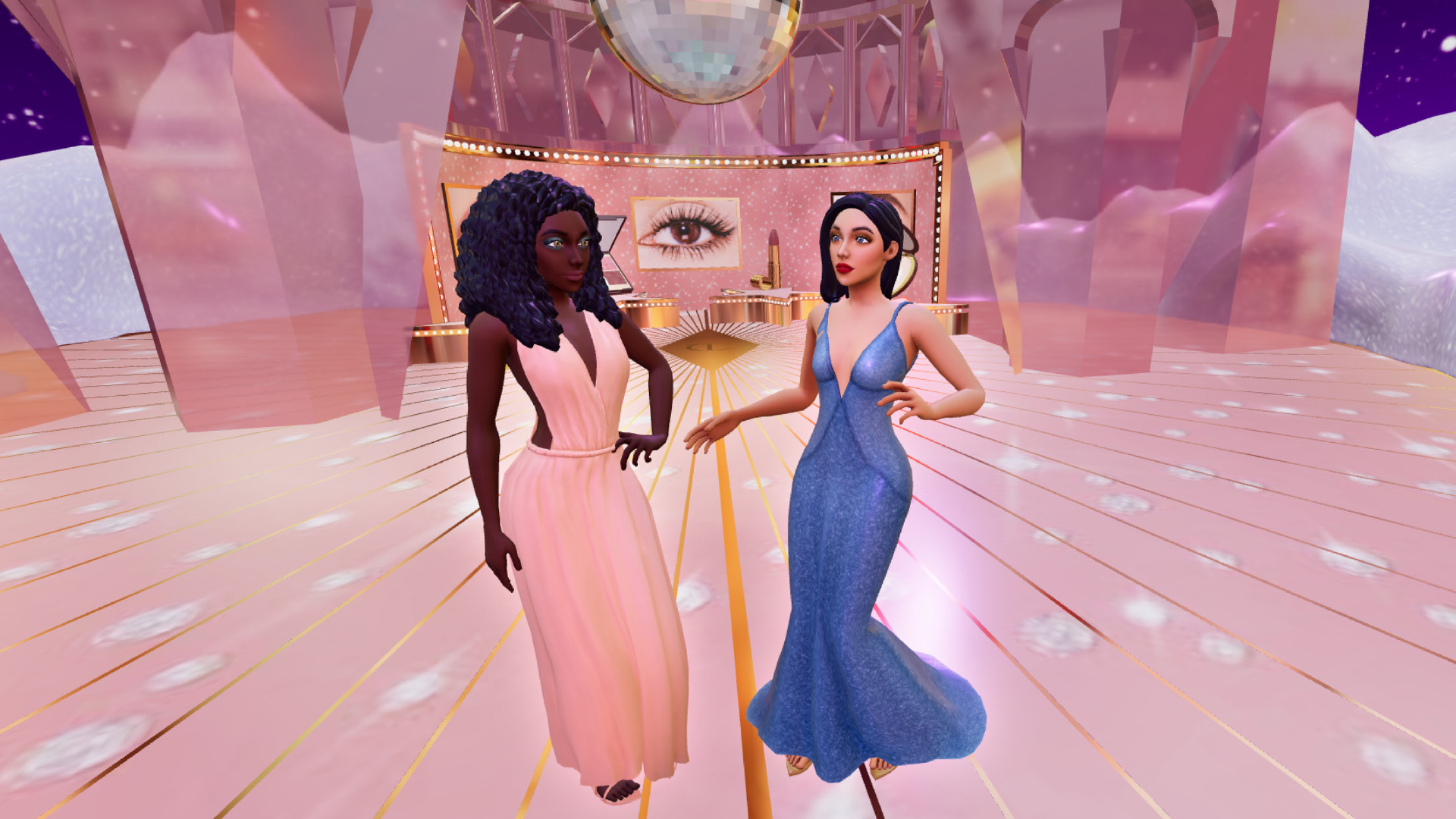 Shoppers can explore your virtual store and navigate via their avatars in real-time—just like a traditional video game. To explore a new area within the 3D real-time environment, shoppers can use a joystick on mobile or their keyboard on desktop to make their avatars move; the avatar will then walk in their desired direction.
Through their personalized avatars, shoppers can interact with the 3D environment and each other. A new avatar-centric iteration of the Obsess Shop with Friends feature allows customers to converse, shop, and attend events along their friends' avatars—replicating the IRL group shopping experience online. With Branded Avatars, all Shop With Friends communications are done through the avatars themselves, making the experience feel more realistic, gamified, and elevated.
Obsess created Branded Avatars to make consumer shopping more engaging, more social, and more in line with consumer expectations for gamified environments. Branded Avatars take virtual stores to a new dimension by incorporating more personalization and connectivity. 3D Branded Avatars enables brands to bring the metaverse directly to their websites, and makes the virtual shopping experience mirror IRL shopping more closely than ever before.
See the feature in action here.
Interested in learning more? Email us at contact@obsessVR.com to chat with our team about Branded Avatars and how you can incorporate the new feature into your e-commerce website.