A Retailer's Guidebook to the Metaverse
'A Retailer's Guidebook to The Metaverse' is the first 50-page, comprehensive guidebook to the metaverse.
By the end of this guidebook you will:
Gain exclusive knowledge and key data on the current market performance of emerging metaverse environments and platforms
Learn how top brands are currently leveraging metaverse strategies to grow their businesses
Be ready to enter into the metaverse before your competitors and create a winning metaverse strategy for your brand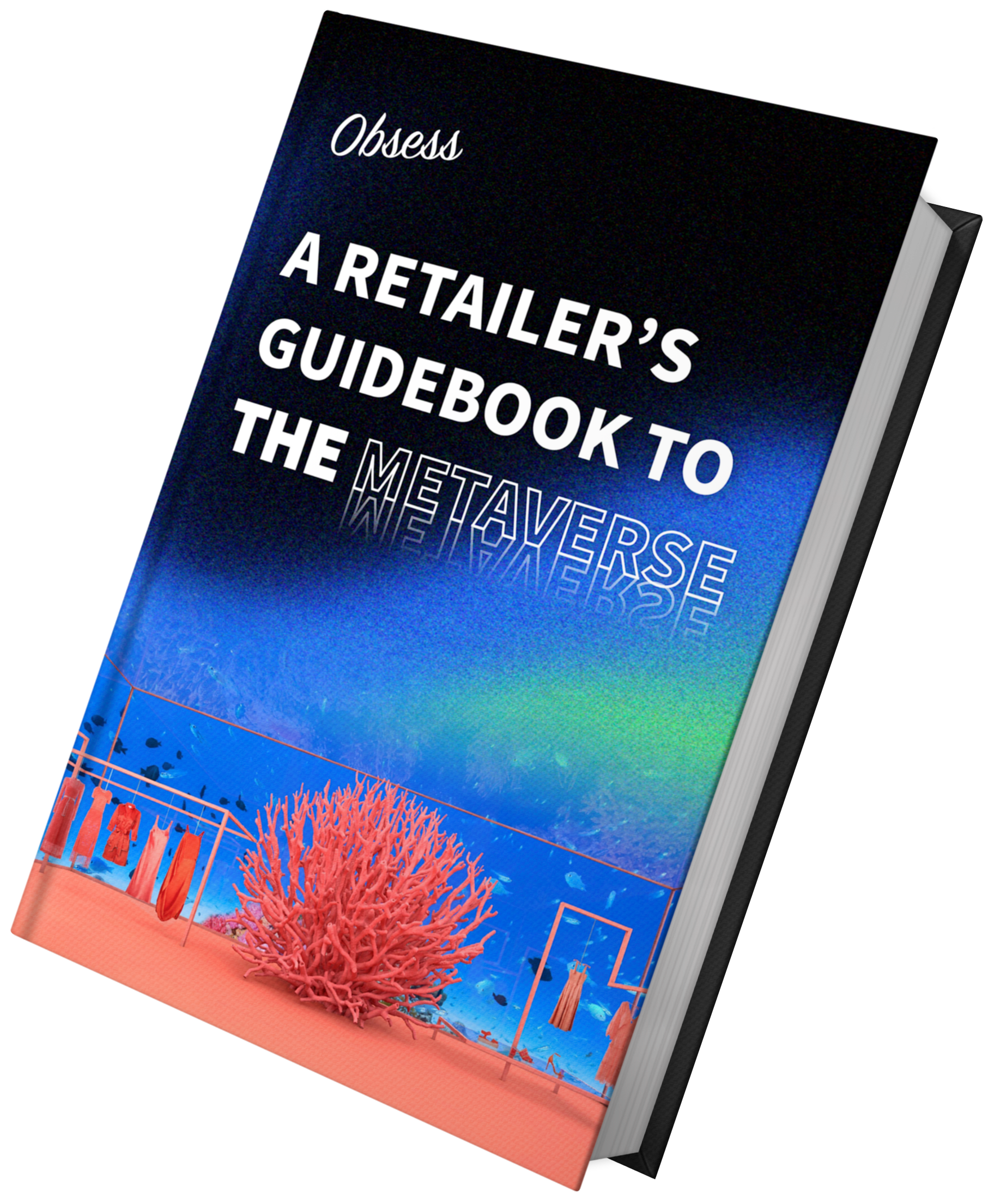 LEARN MORE ABOUT THE OBSESS METAVERSE SHOPPING PLATFORM
"Brand worlds in the metaverse will continuously evolve and brands will have more creative freedom to express themselves and attract customers than in either the physical or online retail spaces", says Obsess founder and CEO Neha Singh. 'These spaces will encompass much more than the primary functionality we see on most e- commerce sites today, including user interaction, dressing one's avatar, attending events and learning skills. Also, the products brands sell in the metaverse will include both physical and virtual items. For younger people who grow up not only digital- or mobile-first, but AR- and VR-first, the virtual world becomes their real world and vice versa". In June, Obsess received $10 million in new venture funding to accelerate global expansion."
"Online shopping experiences are starting to notch up ecommerce engagement, while looking more like physical stores. "Our goal is to be to be the technology that powers shopping in the metaverse", says Obsess founder and CEO Neha Singh. 'In the metaverse, we will be buying completely virtual goods as well as physical objects. Given that these will be all 3D environments, you can't go back to a grid of thumbnails. Brands will need something that's much more 3D, more immersive and branded."