Brick and mortar retail displays are updated regularly to mirror new collection drops, holidays and seasonal changes, and special promotions in an effort to increase sales and keep in-store experiences relevant. Just like in retail, it's important to frequently refresh your virtual stores so that your shoppers have access to your most up-to-date content. Virtual stores serve as both an incremental brand engagement touchpoint, and an additional distribution point for your promotional campaigns. Updating your virtual displays permits ongoing optimizations based on consumer data from previous store iterations, and keeps your customers coming back time and time again.
Refreshing your virtual store allows for long-term evolution, along with your growing brand and business needs. Plus, compared to traditional retail—virtual store refreshes are fast (no heavy-lifting or employee training required), cost-efficient (store refreshes come standard when working with Obsess), and sustainable (no more continuously buying and throwing out fixtures).
Roll out new products and collections.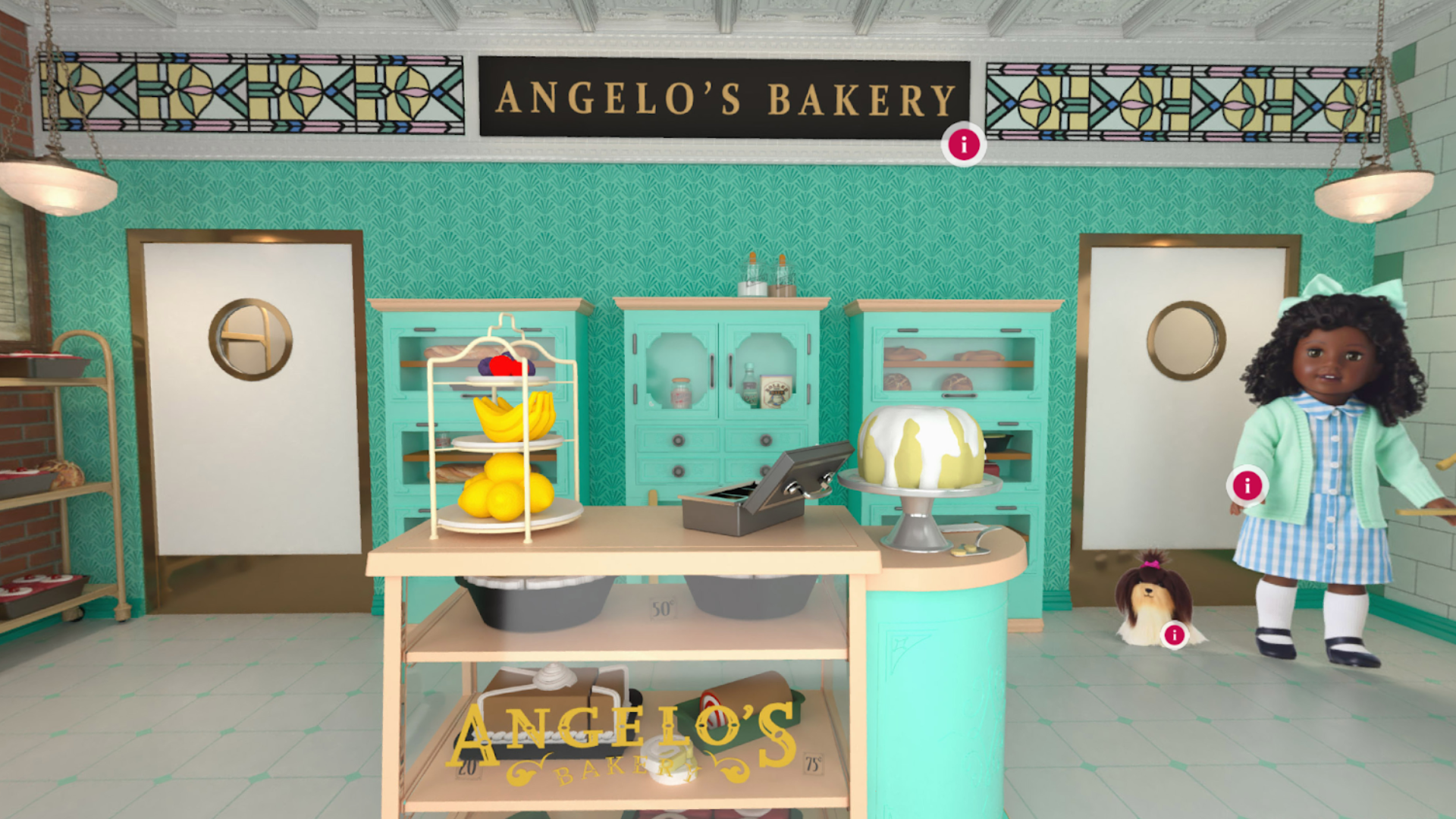 It's important to continuously adjust and improve product placements to increase sales and optimize customer experience. Switch out your inventory and exhibit your latest collections by creating new eye-catching virtual displays. Showcase your most recent collections by expanding your virtual store, creating new rooms, swapping out shelves, or moving new products to the front.
For example, American Girl updates their virtual museum experience each time they launch a new doll. With every product launch comes a new exhibit spotlighting the doll's story in an environment that perfectly fits her personality.
The American Girl Museum's most recent addition is a room dedicated to Claudie Wells, a doll from the 1920s Harlem Renaissance, who dreams of being an artist. You can meet Claudie in the interactive bakery where her dad works and learn more about her background.
Decorate to reflect different holidays and seasons.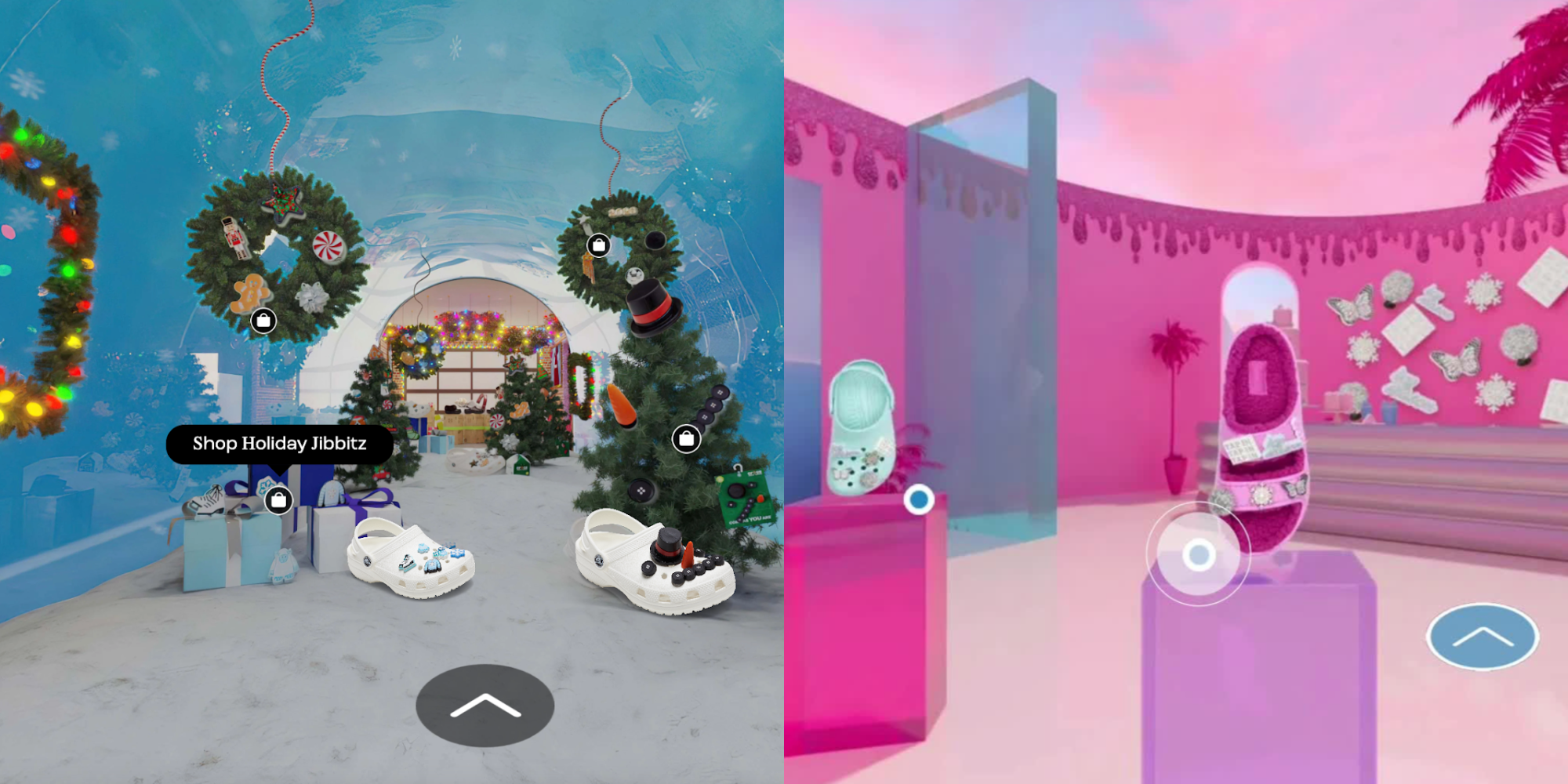 Deck out your store for the holidays and other seasonal campaign events. Leverage visual merchandising to increase sales by matching the store's ambience to different collections and seasons.
Without the added manual labor of redecorating and deconstructing, it's easier to take on a virtual design refresh than a physical one. Another bonus? It's cheaper and more sustainable than having to buy decorations every few months, throw them out, and then buy them again for the next year.
For the 2022 holiday season, Crocs chose to do a total revamp of their virtual store with added glitz and glam to showcase their texture-inspired holiday collection. Meanwhile, The Honest Company added subtle design tweaks to their virtual store, including snow-frosted trees and bow-wrapped wreaths for a festive touch.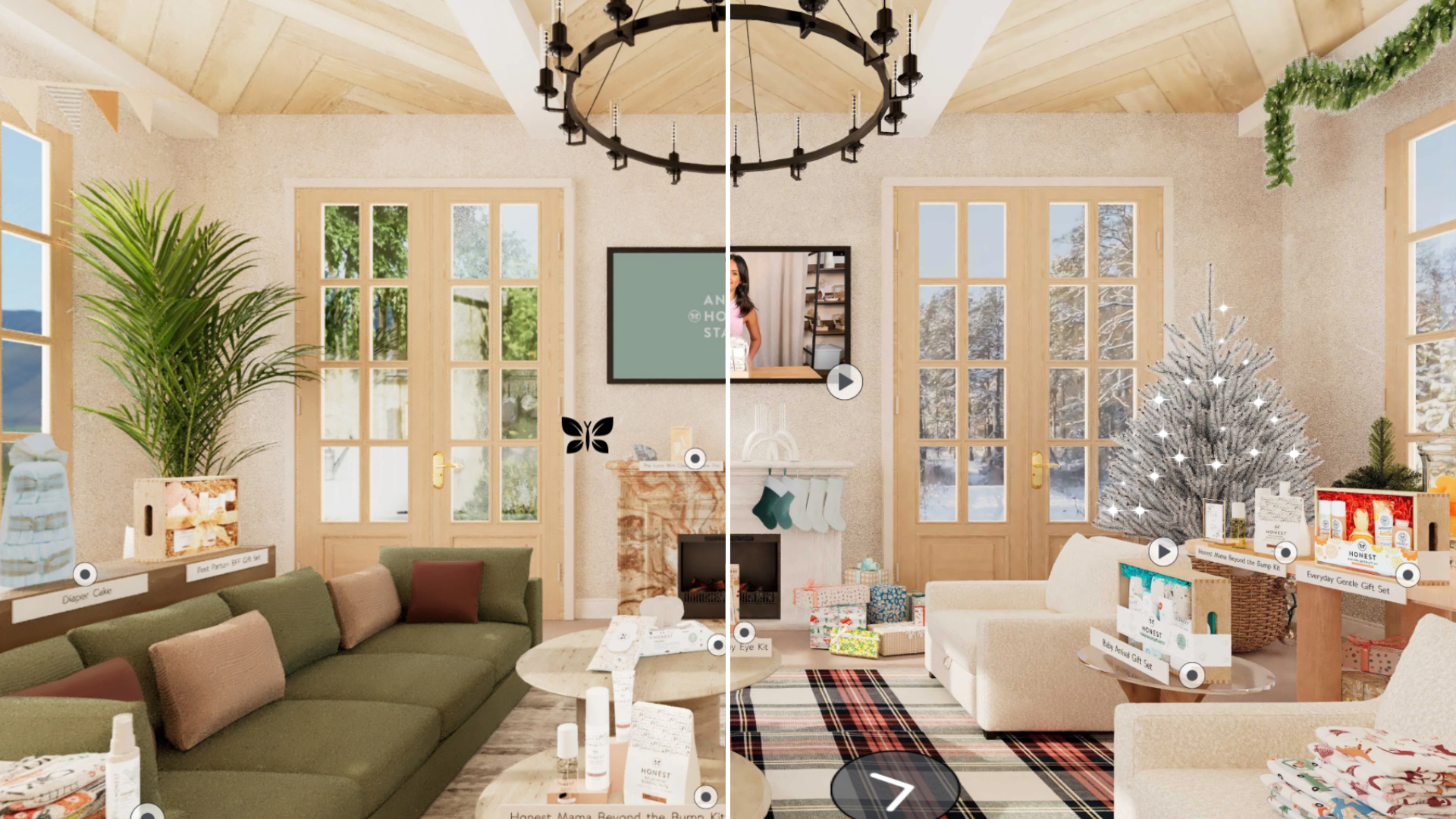 Expand your virtual real estate over time.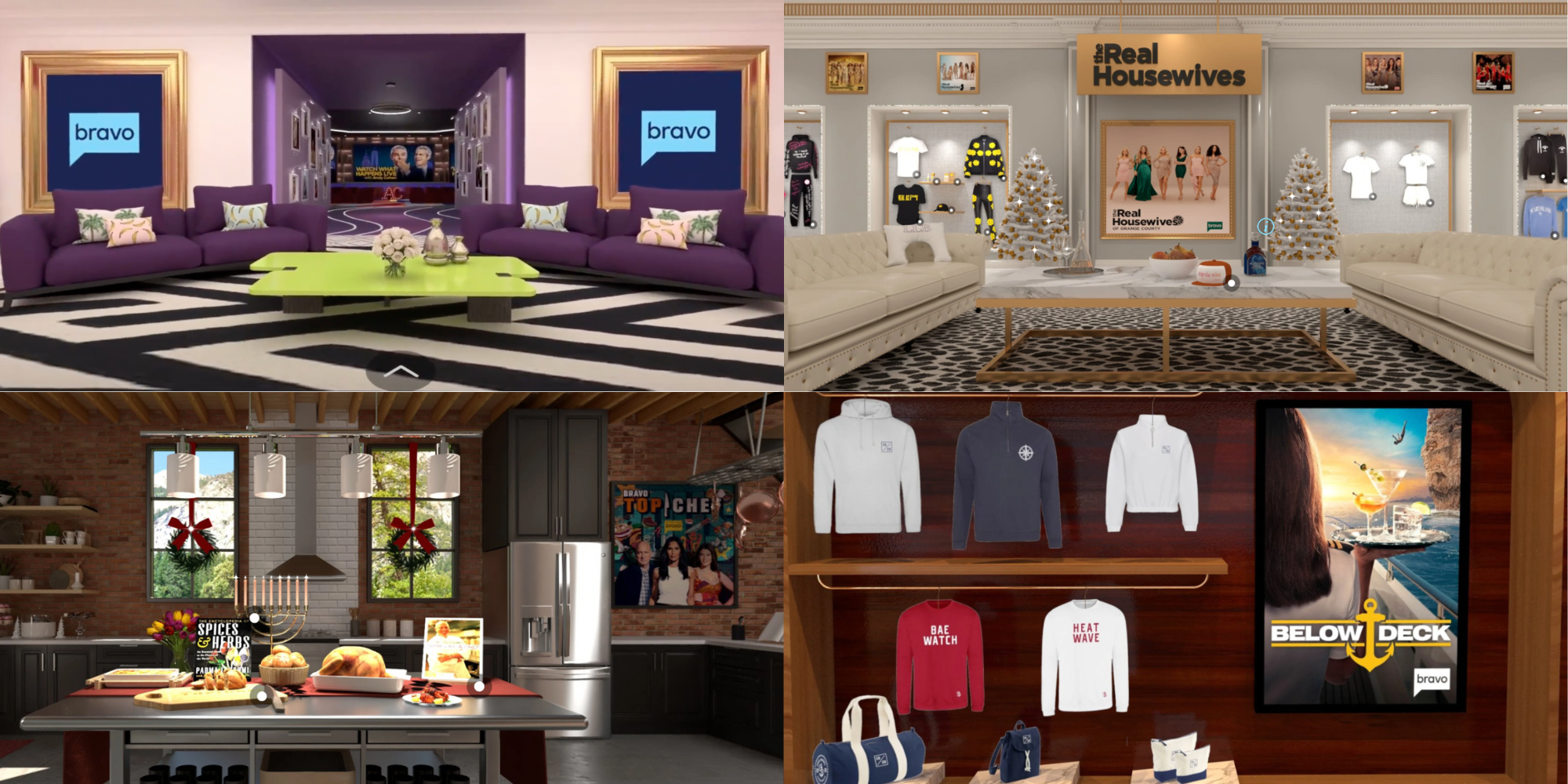 Don't just revamp your virtual store, grow it.
Create value for your customers by aligning your IRL and e-commerce activations with their virtual counterparts. Virtual stores can be tweaked throughout the year to highlight your marketing calendar events and dynamically reflect your business priorities.
To align with the growth of their annual live fan event, Bravocon, Bravo significantly expanded the size of their virtual Bravo Bazaar over the course of one year. The brand added several rooms throughout the year to continue engaging Bravoholics with the latest "Real Housewives'" swag, "Top Chef" recipes, and "Below Deck" destinations. Bravo continues to regularly update the design of each of its rooms seasonally.
Rethink your virtual store refresh strategy.
An Obsess subscription allows you to create different iterations of your virtual store throughout the year.
Whether you want to change the décor, include a new game, add in Branded Avatars, or build a new room—there are several different ways to make your virtual store more dynamic. And the best part? The initial lift of creating a virtual store wraps just as soon as the store launches, so it takes minimal effort to refresh your virtual vision as the year progresses.
Email us at contact@obsessVR.com to learn more about our subscription plans and how you can continuously engage your customers through your virtual store.