The pandemic fundamentally changed how e-commerce brands build their channel mix and operate their businesses. Companies previously accustomed to in-person selling, by way of brick-and-mortar storefronts and in-store sales associates, were forced to re-evaluate their selling strategies. Forbes noted that "81% of growth leaders [used] the pandemic as an opportunity to redefine the customer experience in digital and virtual channels." This gave way to a variety of new technologies that helped businesses sell virtually despite the challenges brought on by the pandemic. Virtual stores, live stream shopping platforms, and 3D product models are some of the unique innovations that arose from this gap in capabilities.
While these solutions may have initially been viewed as interim, many companies have found virtual selling to be even more effective. In a 2021 survey, Bain & Company and Dynata found that "92% of B2B buyers prefer virtual sales interactions, up 17 percentage points from our survey in May 2020. More sellers also realize its effectiveness, now at 79% compared with 54% last May." Companies are integrating a variety of virtual selling technologies into their e-commerce channel mix not just as an interim solution, but as a way to sell better than ever before.
Virtual Stores
Virtual stores play a vital role in creating a robust virtual selling strategy. Offering an experiential online shopping experience, virtual stores emulate the interactive, engaging, and personalized nature of brick-and-mortar stores. Virtual stores enable brands to serve photorealistic 3D stores with full e-commerce integration.
With the help of the Obsess virtual store platform, Ralph Lauren has released several virtual stores as part of its RL Virtual Experience. Each virtual store is a photographic rendering of a real Ralph Lauren flagship store that users can visit to browse a wide range of Ralph Lauren products as they appear IRL. Not only do users get the convenience of shopping online for their favorite products, but they also get to experience stunning Ralph Lauren stores from around the world they otherwise would not have easy access to.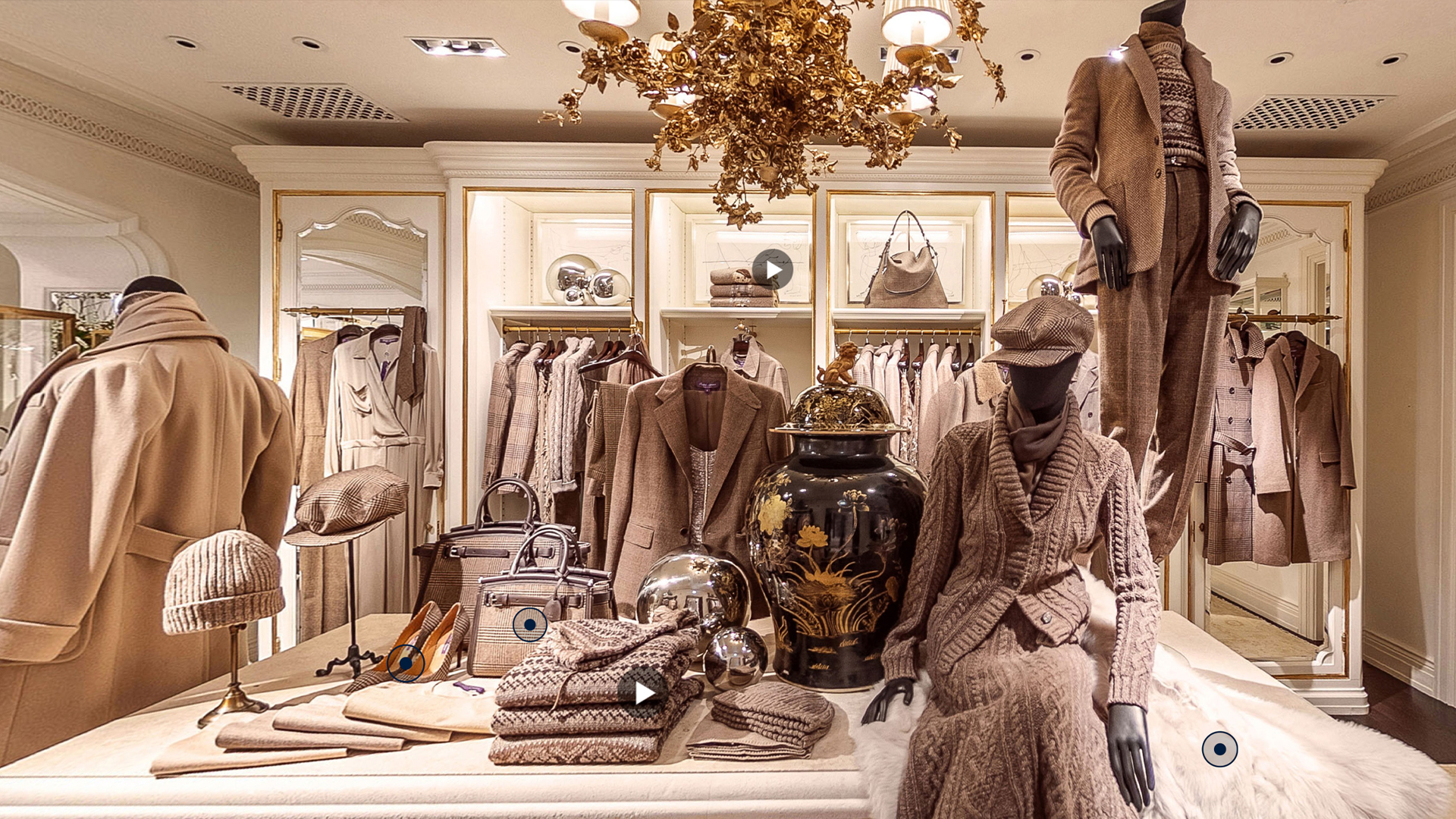 Augmented and Virtual Reality Selling Technologies
Many brands that understand the potential of VR and AR, are heavily investing in these technologies as their relevance continues to climb. Dyson, for example, released a VR app available through the Oculus Quest 2 VR headset. In the app, users can browse through a virtual store containing various Dyson products with the ability to interact with them as if they were browsing physical products in a real store.
Obsess has partnered with several brands in a variety of industries to design fully immersive virtual stores that combine elements of VR and AR. A great example is the beauty brand NARS' virtual store. The store's interior, while inspired by one of the brand's physical flagship stores, is entirely 3D-rendered and virtually browsable. With the help of Perfect Corp's AR technology, the store also contains AR try-on features that enhance the overall shopping experience. As users browse NARS' vast collection of makeup products, they are given the option to use their device's camera to virtually try on different NARS products. The technology can read users' faces and superimpose makeup, in real-time onto their self-view, mimicking what products would look like IRL. The exciting virtual technology again helps users with their purchase decisions by giving them an idea of how the product will appear on them and can lead to a more likely purchase and a less likely return. For fashion and beauty brands, virtual try-on AR technology is especially important: how products fit each individual is vital to each product's offering.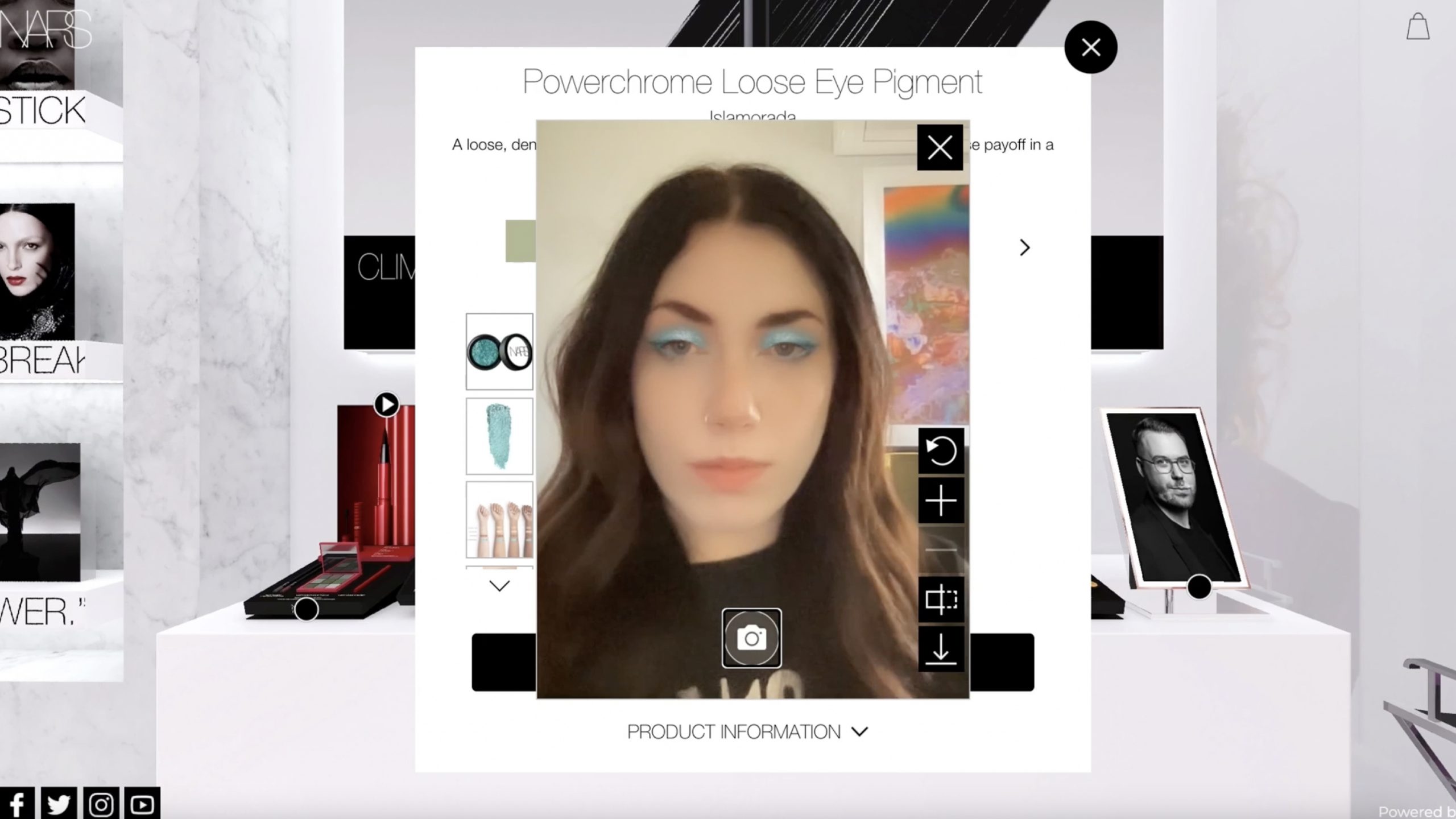 Livestream Shopping Platforms
According to McKinsey, "​​Live commerce combines instant purchasing of a featured product and audience participation through a chat function or reaction buttons." This idea had already revolutionized e-commerce in China with shopping platforms such as Alibaba's Taobao, while other parts of the world are now adopting similar technologies.
Many online shoppers are likely already familiar with now commonplace technologies such as website chatbots that automate customer support. However, a closer manifestation of the idea of live commerce platforms is live stream shopping platforms. These platforms allow vendors to live-stream themselves to the platform's e-commerce shoppers to give deeper insights about the products. The shopping platform allows users to shop on an e-commerce site while viewing commentary from a live streamer that mimics the experience of an in-store sales associate. Several brands such as Rebecca Minkoff, Marni, and Anna Sui have adopted this platform to improve their e-commerce conversion.
Another example of a live commerce application can be found in Charlotte Tilbury's newest Pillow Talk Party virtual store. This store, created with the Obsess virtual store platform, features some of the most advanced virtual selling features available today. In addition to being an immersive and virtual e-commerce experience, the store features a brand new "shop with friends" feature. The Obsess functionality allows users to shop with their friends within the virtual store via a live video chat. The store allows users to invite up to 10 other shoppers as they browse the store and its products, creating an enriching social experience. This innovation comes as a greater number of retailers begin to push into the metaverse, aiming to capture the convenience of online retail with the social experience of in-store shopping. Live commerce technologies such as "shop with friends" allow organizations to further immerse consumers in their stores and provide their consumers with the best of both online and offline worlds.
3D Digital Products
Several brands are also leveraging 3D digital product models as another tool in their virtual selling arsenal, through various channels like gaming platforms and their own branded virtual stores. Roblox and Fortnite are popular channels through which many brands have promoted a real-world clothing item by translating it into a digital in-game item. For brands investing in this strategy such as Tommy Hilfiger, Ralph Lauren, and Balenciaga, this strategy has served the dual purpose of achieving sales for their digital merchandise while promoting their physical clothing collection and brand to the future generation of shoppers.
Similarly, brands that have built virtual experiences with Obsess have showcased some of their product line-ups through realistic 3D product models. Charlotte Tilbury, within its Pillow Talk Party virtual store, capitalizes on this virtual selling technology, allowing users browsing the store to view and rotate products in 3D space. With these immersive 3D product interactions, users can unbox products, open them, and do custom actions such as twisting a lipstick or refilling a reusable bottle. While being an immersive and exciting feature that engages users, the 3D product models also solve e-commerce stores' biggest problem: what do the products purchased online actually look and feel like. 3D product models enable consumers to envision how the physical product will look before it's shipped to them and can provide extra incentive to make a purchase. In the near future, virtual stores with features like these will become even more immersive as virtual reality (VR) headsets become more mainstream.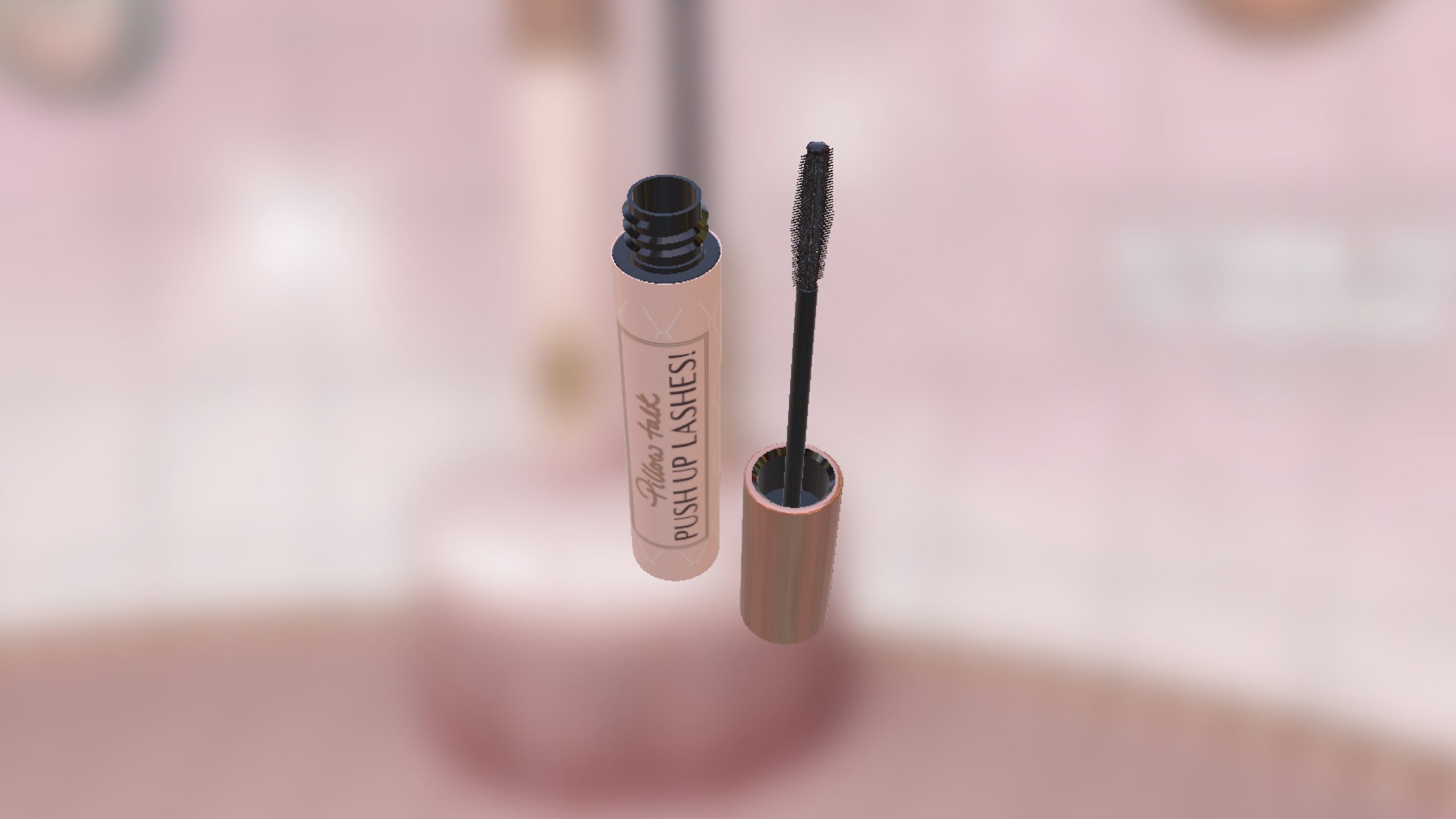 Virtual Selling for Your Brand
Since the pandemic, virtual selling tools have shown effectiveness when compared to standalone e-commerce solutions. As the landscape of e-commerce continues to evolve, use cases for virtual selling technologies will continue to grow in number. While these technologies began simply as a solution to navigate the pandemic economy, they now will set the foundation for the coming metaverse economy. By partnering with Obsess, you will gain a roadmap for your metaverse presence and strategy.

Learn more about how your brand can capitalize on conversion-increasing virtual selling technology to engage customers as part of interactive, immersive virtual experiences, using the Obsess Metaverse Shopping Platform.