There are varied predictions about the return of foot traffic to retail stores in the post-pandemic world, and the changing role of stores. Regardless of whether consumers visit stores more or less than before, increasing the ROI on retail space investments is a higher priority for brands than ever before. One way to enhance the scope and reach of your brick-and-mortar store is to digitize it. A photorealistic, 3D virtual version of your store can drive engagement and gain traction nationally and worldwide, whereas the brick-and-mortar is dependent upon regional, foot traffic.
Utilizing virtual and augmented reality (VR and AR) technologies, it is possible to digitally recreate physical stores in photorealistic, 3D e-commerce sites that includes both in-store and online inventory for a fully shoppable online store experience. Essentially creating a shoppable virtual tour of the retail store. These virtual stores are designed to drive discovery, engagement, click-through, session duration, average order value, and conversion for leading retailers and brands.
Benefits of virtualizing retail stores
Store becomes accessible to a wider audience
Remote shopping enabled
Makes in-store inventory digitally accessible
Retailers can use the Obsess Experiential E-commerce Platform™ to virtualize their retail stores at a high resolution and with a fast turnaround time.
Neha Singh, CEO of Obsess, comments, "This is a very easy way to create a much richer experience for consumers online, because you already have your retail stores that you have constructed and merchandised with so much effort. A much wider audience can now visit your store, and shop it without having to physically go to the store."
Ralph Lauren's series of virtual flagships is a relevant example of transforming physical locations into 3D, immersive digital experiences. Ralph Lauren (RL) has virtual store recreations for their Boston, Beverly Hills, Hong Kong and Paris store locations. By visiting the Ralph Lauren website and by clicking on the "RL Virtual Experience" page, a visitor can travel around the world with Ralph Lauren virtually and be immersed in photorealistic renderings of their renowned and unique flagship stores in various locations. Customers can click on any product in the virtual store, and order it online, call the store or add it to their wishlist. The "RL Virtual Experience" serves as a new sales channel in addition to Ralph Lauren's retail stores and e-commerce website.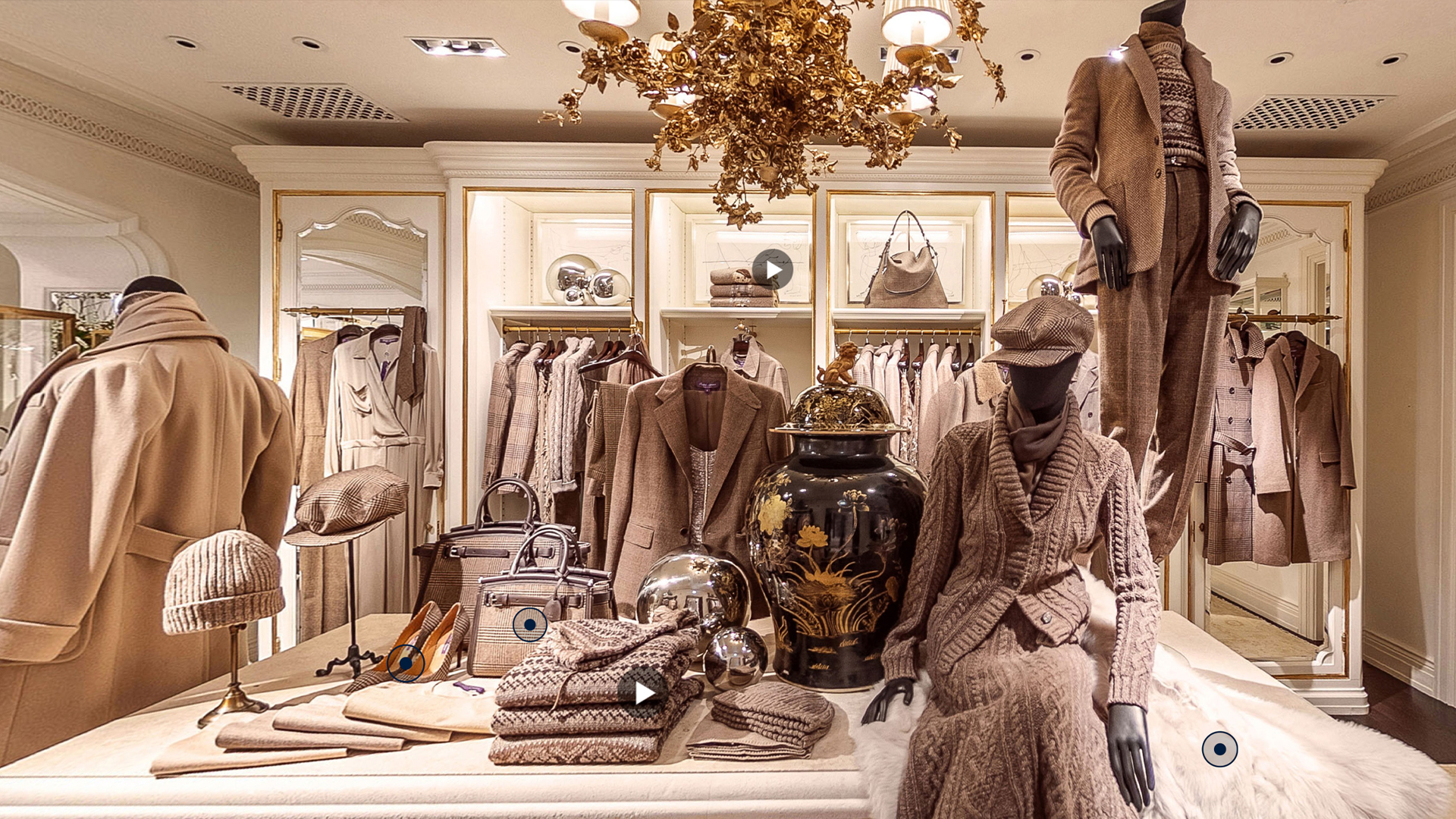 Ralph Lauren's digitization of their famous flagship stores around the world inspired American Girl to take a step forward in virtualizing their iconic stores, providing access to consumers everywhere. They decided to launch their virtual store to celebrate the brand's 35th anniversary. The virtual American Girl Place is an immersive experience embedded in the brand's website that allows customers to explore the brand's store and shop from their computers or mobile devices.
Retail TouchPoints noted that "the results of American Girl's virtual store have been clear, with high traffic across both experiences, strong engagement and solid click-through rates."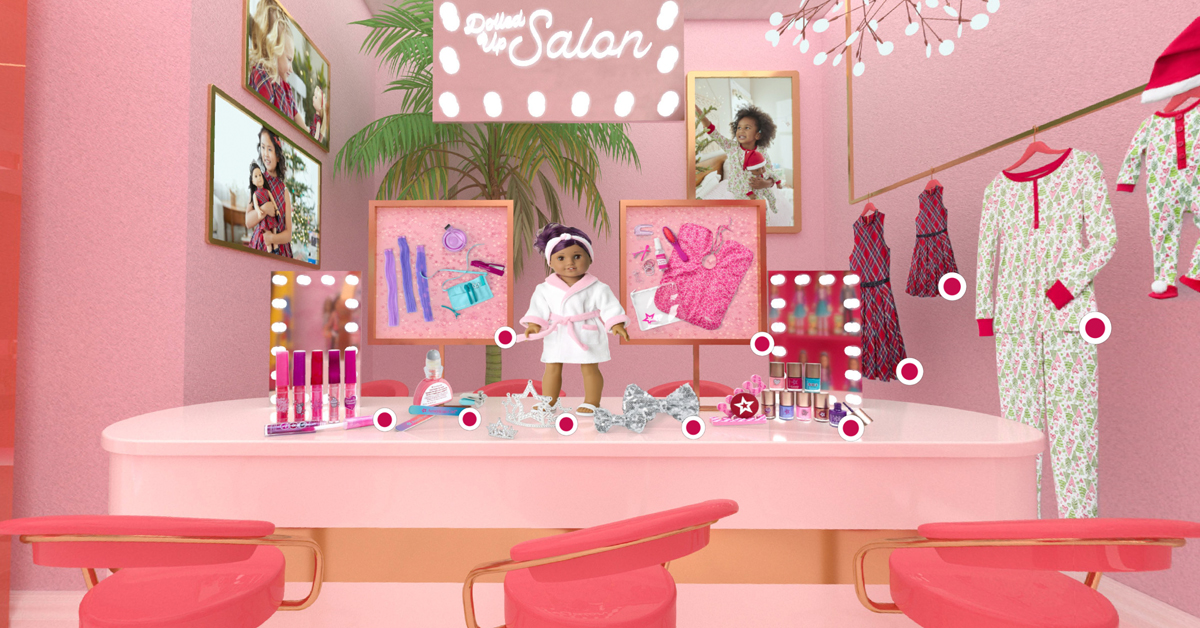 Now, American Girl customers do not have to travel to New York City to experience the magic of the flagship store, they can do it virtually from the comfort of their home. Customers can even partake virtually in the location's most popular experiences including booking tables and parties at the American Girl Café. The ability to book reservations is made possible through an integration between the virtual store and the actual store's reservation system.
Digitizing your brick-and-mortar store is a simple way to enhance its ROI. By virtualizing your physical store, you will reach a larger audience worldwide, enable remote shopping, and ensure your in-store inventory is digitally accessible. Learn more about how to create shoppable virtual tours of your retail stores.