A New E-Commerce Format Taking Consumer Engagement to the Next Level
Brands and retailers are harnessing the power of 3D-rendered virtual stores to create unique, creative, and engaging experiences on their e-commerce websites. This new shopping format enables a brand to design any type of a virtual environment and visually merchandise it with products, just like they would in a real store. You can create an environment that looks like a retail store, a creative concept store or a completely fantastical location. This e-commerce innovation uses CGI (Computer-Generated Imagery) to render graphics in 3D that simulate a virtual shopping space and the products inside it. Consumers can browse the 3D space on their phones or computers using intuitive navigation, and they can tap to interact with products.

"If you can dream it, you can create it." -Neha Singh, CEO of Obsess

Brands have leveraged the Obsess Experiential E-commerce Platform™ to create 3D digital stores ranging from planets to islands to underwater retail stores to shoppable villas. The technology enables brands – for the first time – to have a completely unique, branded, visual digital experience, to immerse consumers in their world and leave a lasting impression in their memory. In a way that is easily accessible to the consumer – without having to download an app or put on a VR headset. Digitally-rendered virtual stores are not constrained by construction needs, real estate, time of day or location. Contextual environments help consumers envision how they would personally use the product. And as a result, Obsess-powered virtual stores increase customer engagement, loyalty, conversion rate and average order values.
Benefits of a 3D-Rendered Virtual Store


Immersive visual customer experience that enables brands to express their creativity and unique brand ethos, to increase recall and consumer engagement
Contextual settings provide an element of storytelling that can better help a consumer visualize product usage
Extends the discovery-driven shopping behavior from physical retail to online, generating higher purchase conversion
Sam's Club's created a 3D rendered virtual shopping experience for the holidays that digitally immersed customers in the Griswold home from the 1989 movie, "National Lampoon's Christmas Vacation." After clicking on an icon of the main character Clark Griswold, users are brought to an interactive, 3D model of the fictional family's house, decorated with over-the-top Christmas lights that are all shoppable Sam's Clubs products. When you walk up to the door, you can ring the bell to enter the house filled with gifts. There are 2 versions of every room that have different décor styles and products. The house includes Sam's Club's top toys, food, gifts and décor, along with movie trivia and interactive elements throughout the house, such as character Aunt Bethany's cat wrapped up in a gift box. Customers can click on buttons next to items in the house, such as the holiday decorations, and are led to an instant "buy now" popup that directly links to Sam Club's e-commerce site. According to an AdAge article, "In creating an interactive environment that allows shoppers to experience the joys of shopping, Sam's Club has demonstrated a heightened understanding of the desires of consumers."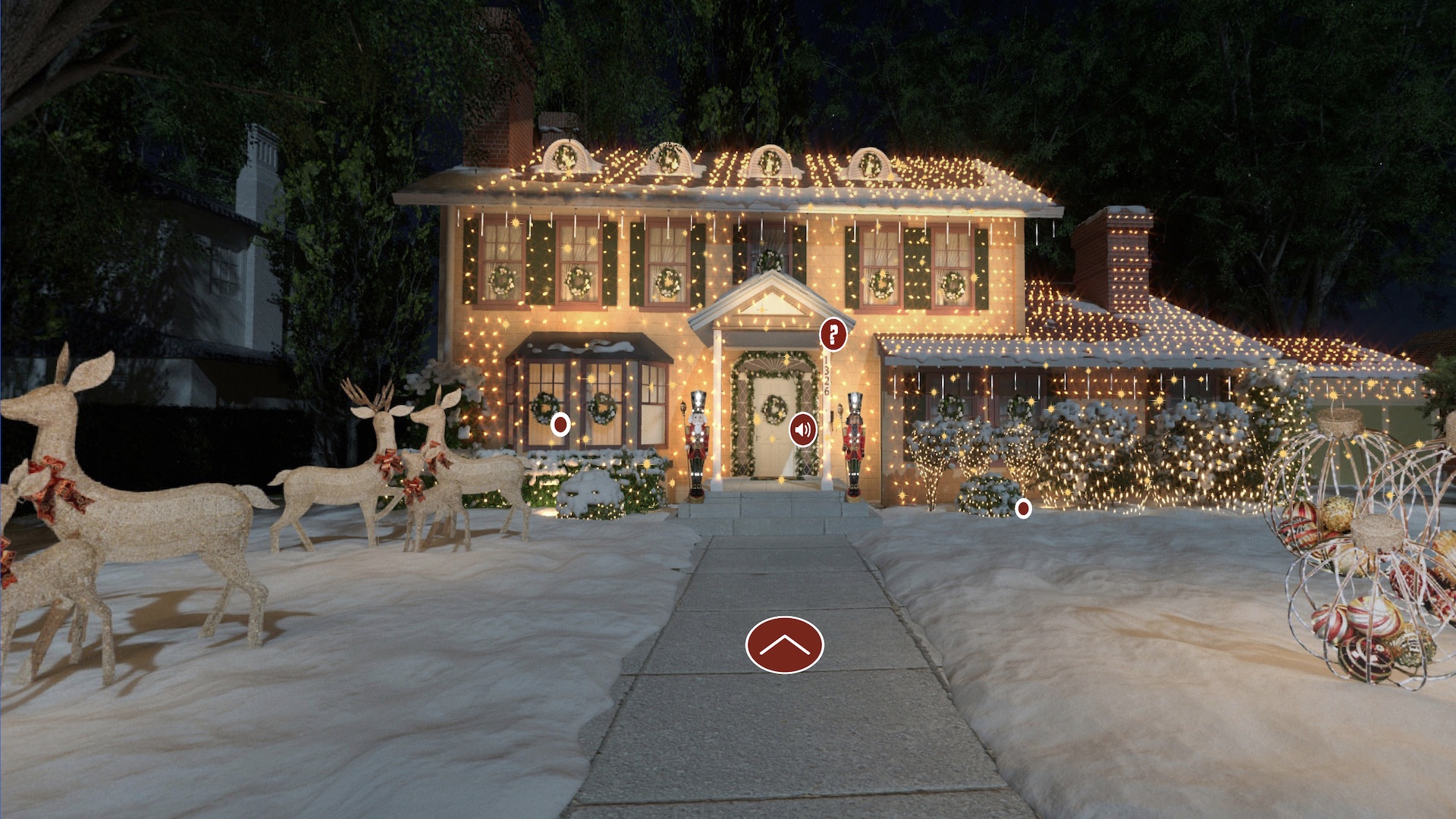 Dermalogica's 3D flagship digital store offers a unique, branded experience that is highly engaging for prospective consumers. Customers are led through a series of fantastical rooms set in the sky, each of which feature a different Dermalogica product line, and are designed to highlight its qualities. The virtual experience features an avatar of Dr. Angela Murphy, Dermalogica VP of Technology and Innovation, talking about the brand's Smart Response Serum. "We coined this virtual experience the 'Future of Skin Care'. We're hoping people go through the experience and get a better understanding of what Dermalogica is all about including our commitment to education and our trusted skin therapists," says Kenna Wynne-Jones, Associate Director of Brand Marketing at Dermalogica.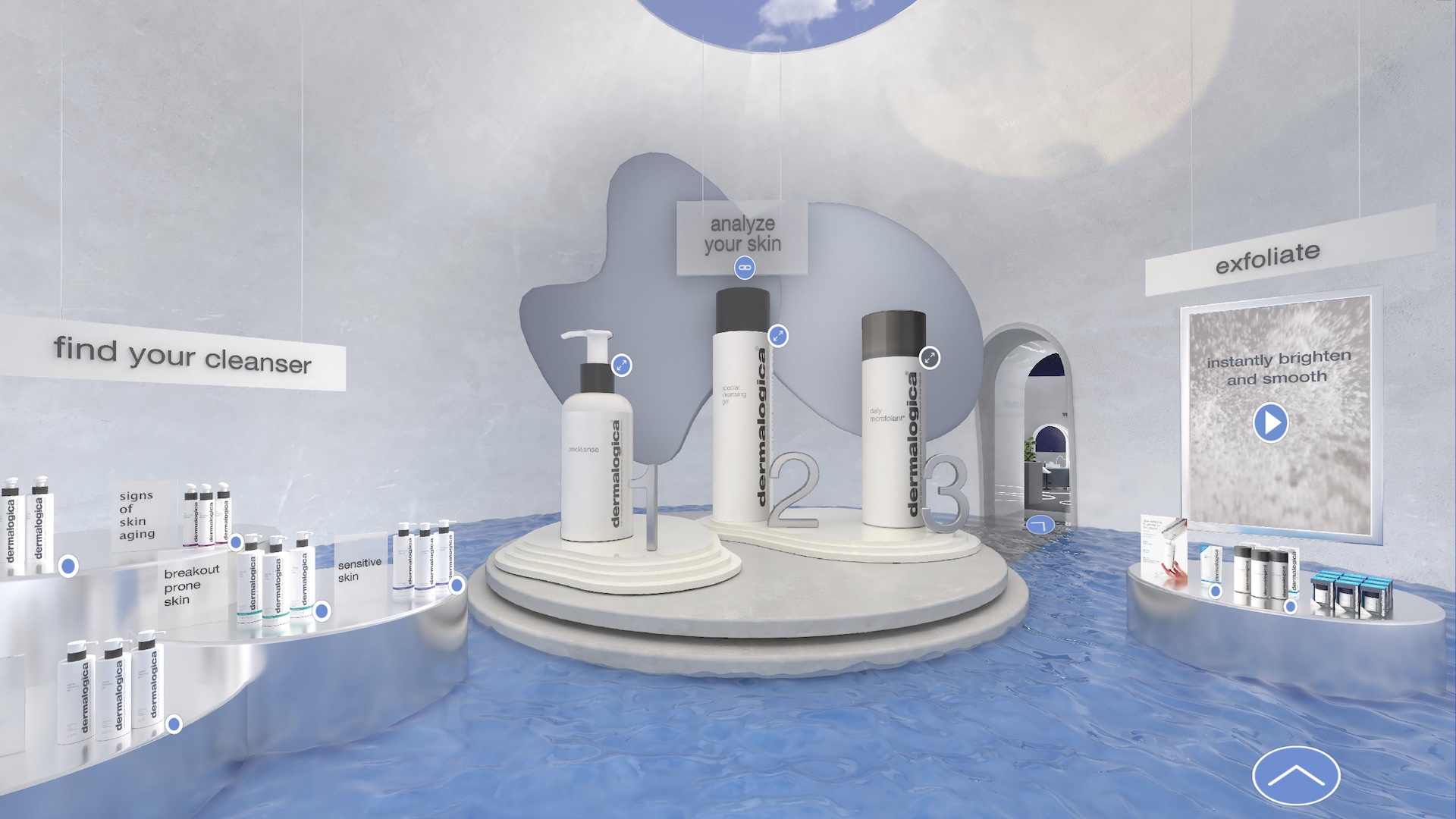 Users can interact with the brand's free skin analysis Face Mapping tool, educational videos on Dermalogica products and services, and the Dermalogica aesthetician location finder. The virtual experience allows users to interact with educational tools that ultimately helps them make a more informed buying decision. "It's now easier than ever for people to access education from the comfort of their home. It's accessible to anyone, anywhere," said Kenna Wynne-Jones. "But because there are so many places where consumers are receiving education, Dermalogica is trying to establish ourselves on these platforms to try and transform our education in new, fun and immersive ways." Virtual stores offer a highly engaging and interactive environment where users can learn in an entirely new and entertaining way.
American Girl has an innovative virtual experience "The American Girl Museum" that is special to their brand. The virtual "American Girl Museum" has an educational focus and resembles a virtual museum-like dollhouse with 35-plus rooms. Each room in the museum is devoted to a particular doll from a different era and culture spanning from the 1700s to the present. As the user travels from one room to the next, she is transported to the era and culture of the doll with that period's music, decor, and atmosphere. Each room engages the user with a quiz on how much they know about the doll. As in the American Girls' e-commerce site, children can create a wishlist of items and send it to their parents.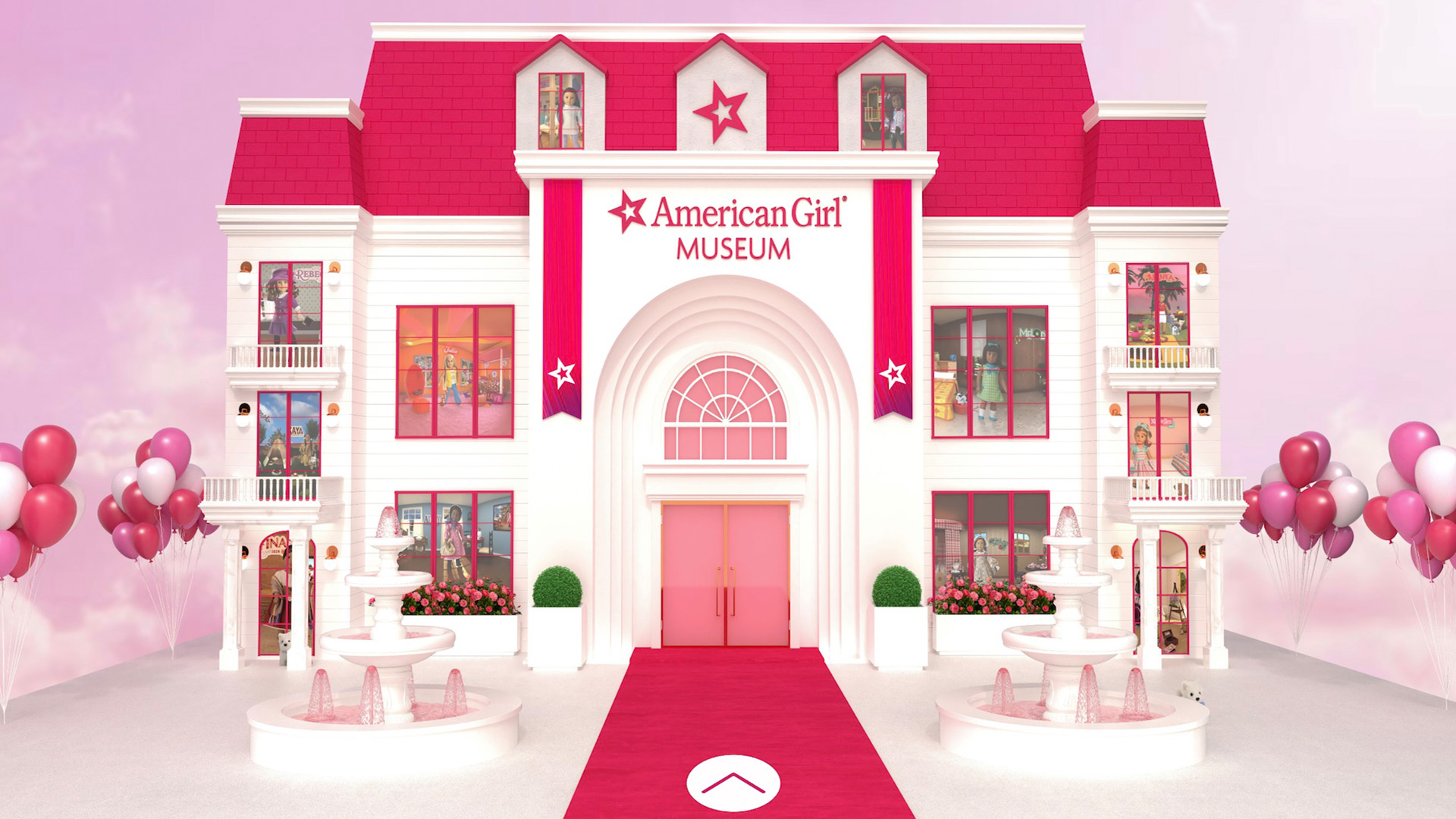 General Mills created a digitally rendered virtual experience for its Tailgate Nation program, giving customers a new way to experience tailgate from home – aka a "virtual homegate". In partnership with grocery chain Meijer, this 3D digital store brings the game day excitement straight to fans at home, allowing college football and food enthusiasts to engage in the pre-game excitement of a tailgate through an interactive virtual kitchen and backyard, as well as a tailgate outside The Big House, the football stadium for the University of Michigan. College football fans and shoppers can download tailgate-inspired recipes, watch videos, and test their college football rivalry knowledge with gameday quizzes. Users can browse and shop tailgating favorites from General Mills brands, including Betty Crocker, Totinos, Chex, Chex Mix, etc. from the Meijer.com website.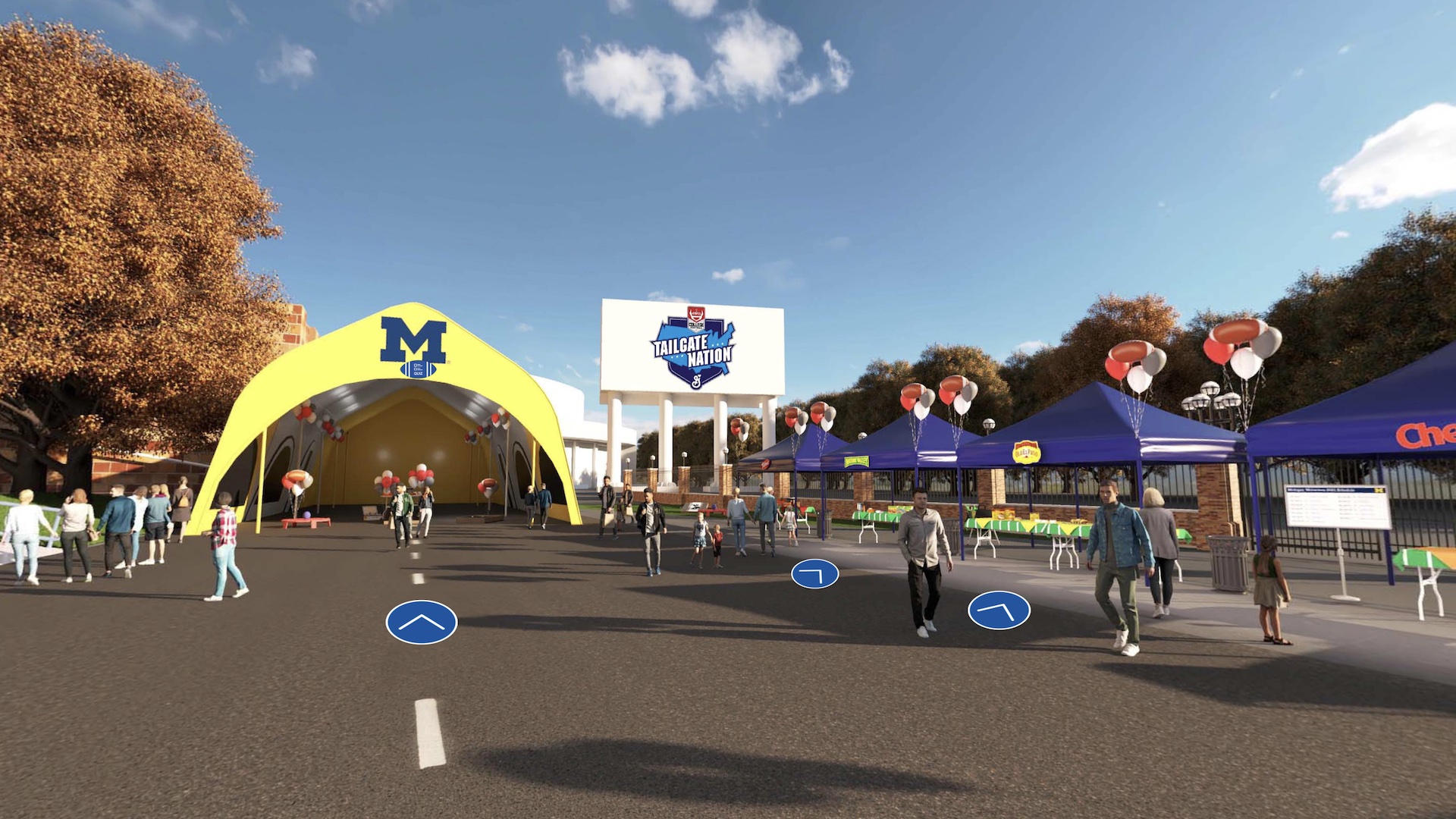 Creating a digitally-rendered virtual experience makes for a rich, engaging, and unique experience for consumers. Learn more about how your brand can create a 3D digital store for a discovery-driven consumer experience that generates high user engagement.